Nuacht na Seachtaine seo (2/12/2022)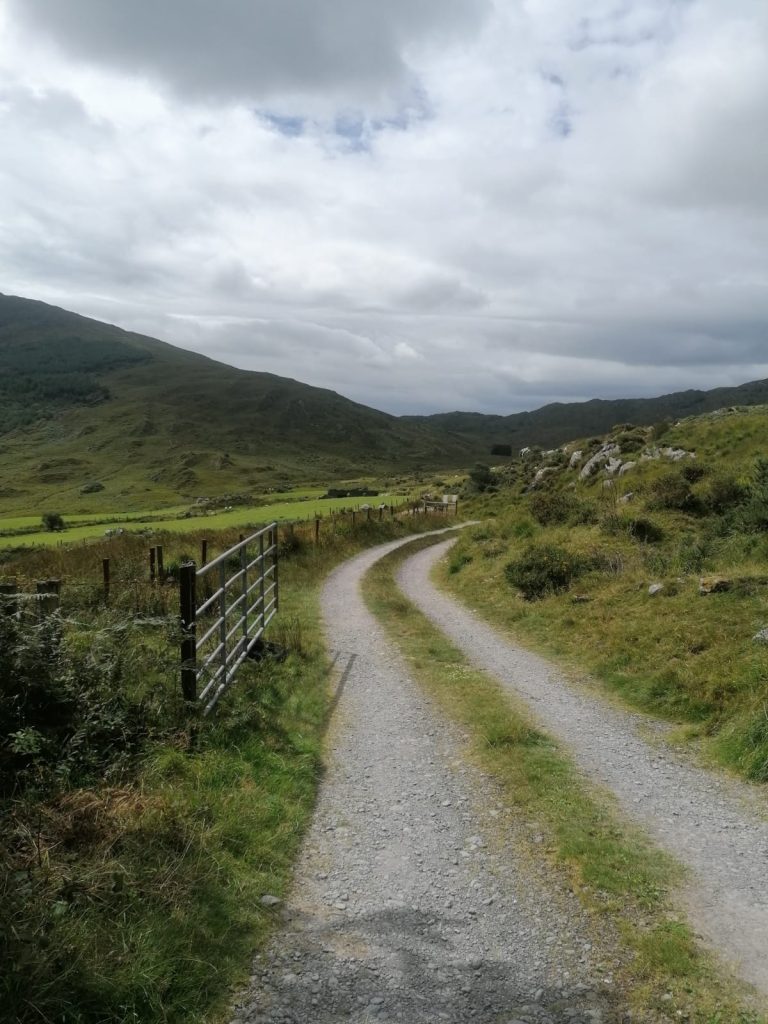 Coiste na Tuismathoirí Scoil Naomh Fionnbarra
Scoil Fhionnbarra – Bailiúchán Éadaí
Beidh bailiúchán éadaí ar siúl i gColáiste na Mumhan Dé Sathairn 3ú Nollag ó 5 – 7pm agus Dé Domhnaigh 4ú Nollag ó 9:30 – 11:30am.
Tuilleadh eolais ar 087-9860249 agus 0863372942
Go raibh maith agat.
Naomh Fionnbarra National School
Clothes collection in Cholaiste Na Mumhan Saturday 3rd Dec 5 – 7pm and Sunday 4th 9:30-11:30
More info 087-9860249 or 0863372942
Cumann Staire Uibh Láoire

Seolfar Seanachas Phatsy Chit 2 i gCuan Barra ag 8i.n. ar an Aoine, 9ú Nollag.
Historical Society
The local history/folklore book Seanachas Phatsy Chit 2 will be launched in Cuan Barra on Friday, December 9th at 8pm.

Scoil Mhuire
Gach bliain, um Nollaig, reachtáiltear crannchur ar son acmhainní agus áiseanna spóirt & siamsaíochta na Scoile. Is scoil bheag sinn, agus léirítear é seo sna deontaisí a thagann chughainn. Dá bhrí sin, táimíd ag brath go mór ar an gcrannchur seo mar acmhainn scoile.
Bheimís go mór faoi chomaoin agaibh dá dtacófar lenár gcrannchur. Tá ticéidí ar díol ag €2 an ceann ag daltaí na scoile, I Siopa Uí Dhunnín agus ar fáil ón scoil.
Beidh an tarraingt ar siúl Dé Céadaoin 21ú lá Nollag sula scarfaimid do Laethanta Saoire na Nollag.
Scoil Mhuire

Each Christmas we hold a raffle in Scoil Mhuire, Ballingeary, to raise much needed funds. We are a very small second level school and our Capitation Grant reflects this fact. Consequently, we depend greatly on money raised by this raffle.
We rely on the generous support from the community for this raffle. Tickets are for sale for €2 each and are available from our students, Siopa Uí Dhuinnín and the school.
The draw will take place on Wednesday 21st December before we break for Christmas Holidays.
Cumann Uinsionn de Pól Naomh Ronán, Uibh Laoire – St Vincent de Paul, Uibh Laoire
We would greatly appreciate any contribution to our annual appeal which takes place on the 10th and 11th of December. There will be a second collection at all masses that weekend. This year there are also envelopes available in the church porches which can be returned to church baskets, posted or given to any SVP member.
Alternatively, anyone who wishes to make an online donation can donate locally on svp.ie/donate
Donors simply need to enter your Conference name (Naomh Ronán Uibh Laoire) in the box 'Specific location to help' on the donate page.
We would like to thank you for your generous contributions to our annual appeal via the church collections over the years. All monies collected is used to assist those in need in our parish. We ask to please consider making a contribution, no matter what size, in the new formats outlined above to our annual appeal this year.
If anyone is in need of assistance please contact us on 085 2490061
We wish to thank everyone for their continued support and wish you all a happy Christmas
Co-Action Child and Family Centre
Nóta ó Síle Teddy
We are one of the families in West Cork who attend the Co-Action Child and Family Centre in Slip Road, Bantry. This centre opened in 2011 and was entirely funded by the community of Bantry and beyond. It is a purpose built building that provides essential therapeutic services to over 180 children with additional needs. The services provided include Psychology, Speech and Language Therapy, Physio and Occupational Therapy.

Our Tadhg has been linked in with Co-Action's services since he was a few months old and receives support services in Bantry's Child and Family Services on a weekly basis. Much of Tadhg's progress over the past few years is thanks to the variety of supports he continuously receives from all the staff within this setting.
We have been told, without any consultation from the Management and the Board of Trustees to parents, that the centre will be converted into a permanent residential unit and that children who attend the centre will have to share a building with the adult day services. The families of children and adults who use the services are absolutely distraught about this proposal and believe it will without doubt affect the services provided for all involved and does not represent value for money.
Please sign the online petition in opposition to these proposed changes!
Coláiste na Mumhan
Uasdhátú ar obair an Choláiste
A chairde,
Cúpla míreanna eolais & fógraí anseo faoin obair atá ar bun le roinnt míonna anuas:
1. Fir/Mná Tí á lorg
Táimid ag lorg tithe chun glacadh le daltaí do chúrsaí samhraidh sa todhchaí. Tá deontas nua (€6000) an ceann chun an tigh a ullmhú do scoláirí agus cuirfidh Coláiste na Mumhan breis airgid le sin chun cabhrú chomh maith. Má bhfuil suim ag éinne déan teagmháil le colaistenamumhan@gmail.com chun tuilleadh eolais faoi na deontais a fháil. Beidh cúpla tithe riachtanach chun cúrsaí 2023 a rith.

2. Oibreacha ar an Óstán
Táimid ag caint leis an Rialtas faoi láthair faoi uasdhátú a dhéanamh ar fhoirgnimh an óstáin ionas go mbeadh lóistín & campas nua-aimseartha againn ag dul ar aghaidh sa todhchaí.
3. Bainisteoir
Tá chomhlacht earcaíochta ag obair ar ár son ag an bpointe seo chun bainisteoir nua a fhostú.
4. Plean Forbartha
Tá an chomhlacht 2into3 ag deireadh a gcuid oibre leis an bPlean Forbartha & seolfar an Plean go luath.
5. Bord Bainistíochta
Tá an chomhlacht céanna ag obair ar bhaill le taithí & scileanna faoi leith a earcú chun teacht ar an mbord bainistiochta.
Má bhfuil ceisteanna/tuairimí ag éinne faoi aon rud ansin déan teagmháil le colaistenamumhan@gmail.com

Mol an Óige 2022

Deineadh dearmad buíochas a guabháíl ar Keelinn Ní Laoire as an jab iontach a dhein sí don mar bean an tí don ceolchorm,
An-gaid=sce deanta aici
https://photos.app.goo.gl/xV5QL7pYig2NPSB4A
Forgot to thank Keelan Ní Loare for the exceelnt job she did as MC for the Mol an Óige concert
https://photos.app.goo.gl/xV5QL7pYig2NPSB4A
Feilire 2023

Beart mór griangrfanna seolta
Seol 37 daoine thart ar300 pictuirí
Tá na filteán seolta chuig an moltóir,
Níl aon ainm ná aithine ag an moltóir faoi einne a seol griangraf
Míle buíochas do Brandy as é a eagrú
feach na pictuirí go léir insan nasc seo.
https://drive.google.com/drive/folders/1DAx9gDvPwEz94kzzBJaJyK7YMyCEHhUg?usp=share_link
Míle buíochas do gacheinne a seol Griangrafanna.
Agus go neirí libh
2023 Calendar
A huge response to the photo competition and calendar
37 people sent over 300 pictures
The link below has been sent to the judge
No names attached
The judge will choose the three best photos each must be from a different folder.
all photos to be seen on the link below
https://drive.google.com/drive/folders/1DAx9gDvPwEz94kzzBJaJyK7YMyCEHhUg?usp=share_link
Thanks a million ot all who sent in photos
And to Brandy for organising
Best of luck
Choirm Cheóil don dialann
Ar mhaithe le Óisín
Coiste Forbartha Béal Átha'n Ghaorthaidh
Tá fís curtha le cheile againn chun na foirgintí Údarais atá le fáil ar cíos as tsráid a fhogairt.
Bheadh sé an huntaistiúil don áit dá mbeadh gnóna ionta go léir
Dean an fís seo a scaipeadh más feidir leat ar Facebook agus Linkedin is pé módh eile gur feidir leat le do thoil
Tá muid fíor bhuíoch do Donal Ó Laoire as an script a leiriú don fís
Is féidir email a seoladh chuig speis@udaras.ie nú glaoch ar Údarás ar 066 91 50100
Coiste Forbartha
The Choiste have produced a video of the industrial, business and office spaces to rent in Ballingeary.
It would be of huge benefit to Ballingeray if these units and offices were fully utilised.
Please share the following link as much as you can on social media apps such as Facebook and Lindedin and any other you may have access to.
A very special thanks to Donal Ó Laoire who presented the script on the video so well.
For information email speis@udaras.ie or ring Údarás on 066 91 50100.
Meitheal na Gaoilainne
Seanfhocail Seachtain 40
As an gcaint a thagas na buillí. Blows come from talk.
An té a mbíonn ceird aige bíonn beatha aige. He who has a trade has a livelihood.
Ná tabhair breith ar an gcéad scéal. Hear both sides of the story.
Eist leis na seanfhocail anseo – Listen to the proverbs here.
Beidh ort Google Drive a bheith agat
https://drive.google.com/file/d/1ISscaOlMxdTjIK_ZpubX7-1zV3gsR91i/view?usp=share_link
Feach ceangailte comh maith
See attached also to listen to the seanfhocail.
Gruagaire i gCuan Barra
Is feidir coinne a dhéanamh leis an gruagaire ach glaoch ar Joanne ar 0877798592.

Hairdresser in Cuan Barra
Hairdresser available in Cuan Barra by appointment. Call Joanne on 0877798592.
Teiripeoir Áilleacht
Cecily Ní Chonaill
Cuan Barra gach Ceadaoin
Chuir glaoch/seol téacs chuig Cecily ar 085 167 9563
Cecily O' Connell
On Wednesdays in Cuan Barra
Call or text Cecily on 085 167 9563
Nuachtlitir an Pharóiste / Parish Newsletter
Feach an nuachtlitir ceangailte
Cumann Ceamara Locha Lua
Pictiúrí na seachtaine/Photos of the week.
Féach faoi iamh pictiúrí na seachtaine ó Chumann Ceamara Locha Lua.
Bhí tearma oscailte an t-seachtain seo. (Griangrafadóirí: Brandy O Tuama agus Siobhán Sheridan ).
See attached the photos of the week from the local photography club-Cumann Ceamara Locha Lua.
There was an open theme this week. (Photographers Brandy O Tuama and Siobhán Sheridan)