Nuacht na Seachtaine seo (14/1/2022)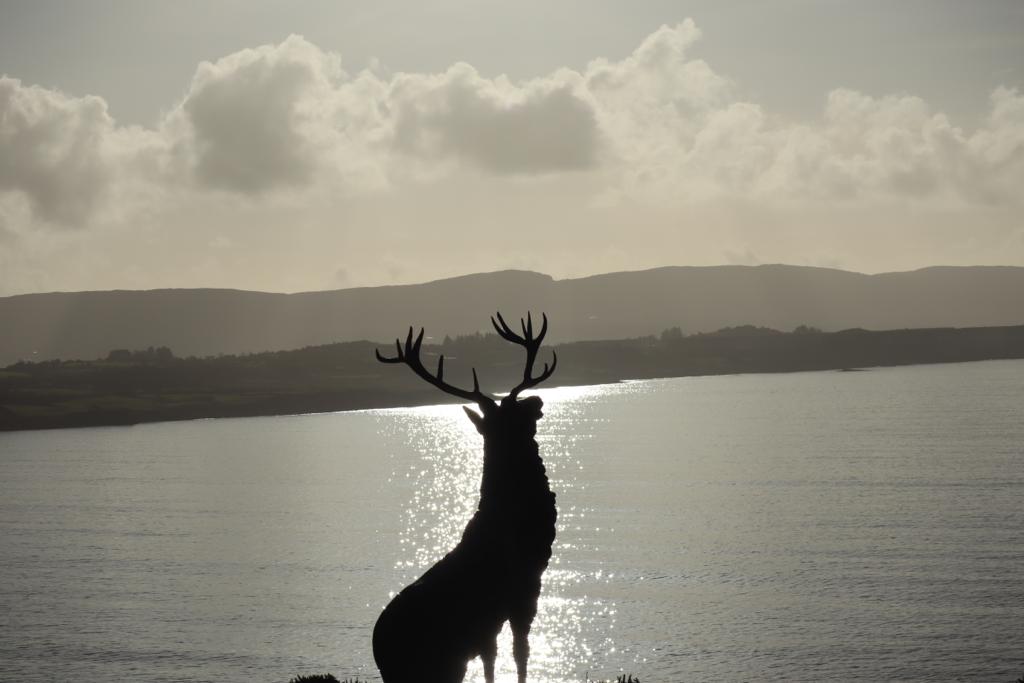 Siúlóid Cuimhneacháin
Beidh siúlóid chuin cuimhne ar Aisling Murphy a fuair bás insan Turlach Mhór ar an gCeadaoin seo chaite.
Ag bualadh ag an Halla ag a 7:30 ar an gCeadaoin seo chugainn. Tabhair coineal beag más maith leat.
Rememberance walk
A walk will take place from the Halla on Wednesday night next at 7:30, to pay respect to Aisling Murphy who passed away in Tullamore on Wednesday last.
Bring a candle for  minutes silence if you wish.
Coiste Forbartha
Cath Céim an Fhia 200
Tharla Cath Céim an Fhia ar an Luain an 21ú do Eanair i 1822.
Beidh comóradh againn i gCéim an Fhia ar an Domhnach an 23 lá do Eanair. 
​
200 years since the Battle of Céim an Fhia
It happened on Monday the 21st of January in 1822
To commemorate this important event the Coiste Forbartha will host a talk about the battle at the windfarm entrance half way up the Pass on Sunday the 23rd of January at 1pm.
Coiste Forbartha
Beidh crinniú ag an gCoiste ar an Luain 
Is ar-líne a bheidh an gcrinniú ag a 7in.
Tá mórchuid ar an gclár don crinniú.
Bheadh sé go hiontach dá mbeadh cúpla baill eile again chun tionscanaimh nua a chuir ar bun.
Má tá suim agat páirt a glacadh déan teangmháil  linnle do thoil. Bheadh míle fáilte romhat.
Seolfar nasc chughat.
Clár / Agenda

Tidy Towns

Inse an Fhosaig Bridge

Meitheal na Gaoilainne

Museum

6.6

Fáilte Signs

Bridge Triangle

Roads

Micro Generation

Housing

Fís na Nollag

Toilets

Grants

Ráth Gaisgích

Draft ballingeary Plan

Sewage scheme

Charlie Bird walk

Halla

A.O.B

 

 
Coiste Forbartha meeting
Next Coiste Forbartha meeting is on next Monday night at 7pm.
It will be online.
There is a full agenda for the meeting
We would really appreciate if new people might join so as to take on new projects and bring new ideas.
If you would like to attend online please get in touch and we will send a link to you.
Meitheal na Gaolainne Bhéal Átha  

Frásaí na Seachtaine
Míle buíochas do Julia Ní Laoire Gorteen na Coille a dhéin Frasaí na Seachtaine duinn gach seachtain i rith bliain iomlán.
Thosnaig Julia a seoladh i mhí Eanair 2021
Bhíodar an-deas gach uile seachtain. Tá eacht mór déanta agat Julia.
Go raibh míle.
A huge thank you to Julia Ní Laoire for sending Frasaí na Seachtaine every week for a full year.
Julia sent her first Frasaí na Seachtaine in January 2021
They were well composed and very interesting each week.
Thanks you so much Julia.
Fís an Nollaig
Sliocht ar na páipéar nuachta.
Feach na giotaí deasa a bhí ins an Echo agus an Corkman le deanaí ceangailte
Newspaper articles.
Please see the two very nice newspaper articles that were written in both the Echo and The Corkman attached.
Coiste Forbartha
Fís Béal Átha'n Ghaorthaidh 2021 ar fáil anois

Nó ar an suiomh Bealatha.ie ar
https://ballingeary.com.cpanel4.webhost.ie/about-2/
nó bruigh ar an pictiúir thíos
The Ballingeary video for 2021 is now available on Youtube on
or on the Ballingeary website on 
https://ballingeary.com.cpanel4.webhost.ie/about-2/
or click on the picture above.
An Súgán 
Tá nuachtlitir ceangailte leis an riomhphost seo. Ós rud é nách feidir crinniú poblaí a bheith againn tá súil againn go mbeidh an eolas le fáil ar an nuachtlitir.

Is feidir an nuachtlitir a fháil ins an an siopa comh maith.
The Museum (An Súgán)

Súgán Newsletter now available.

Because we are unable to hold a public meeting due to COVID restrictions, the Súgán team have produced a newsletter to update
everyone on the current status of the project. The newsletter is attached to this email in English agus  as Gaelige. Paper copies are
available in the usual places or on request from the Coiste.

Sean Grianghrafanna
Seo an ceann deirneach.  
Má ta pictuirí ag einne a bhead suimiúil déan teangmhail linn le do thoil. 
This is the last photo from Teddy Galvin's album. If you have interesting pictures please get in touch.
Cumann Peile Béal Átha'n Ghaorthaidh
Gruagaire i gCuan Barra
Is feidir coinne a dhéanamh leis an gruagaire ach glaoch ar Joanne ar 0877798592.
Hairdresser in Cuan Barra
Hairdresser available in Cuan Barra by appointment. Call Joanne on 0877798592.
Teiripeoir Áilleacht
Cecily Ní Chonaill
Cuan Barra gach Ceadaoin
Chuir glaoch/seol téacs chuig Cecily ar 085 167 9563  
Cecily O' Connell
On Wednesdays in Cuan Barra
Call or text Cecily on  085 167 9563
Nuachtlitir an Pharóiste / Parish Newsletter

Feach an nuachtlitir ceangailte
Cumann Ceamara Locha Lua

Pictiúrí na seachtaine/Photos of the week.

Féach faoi iamh pictiúrí na seachtaine ó Chumann Ceamara Locha Lua.

Bhí tearma oscailte an t-seachtain seo. (Griangrafadóirí:  Breandán Ó Tuama agus Siobhán Sheridan).
 
See attached the photos of the week from the local photography club-Cumann Ceamara Locha Lua.

There was an open theme this week. (Photographer Brandy Twomey and Siobhán Sheridan)