Nuacht na Seachtaine seo (19/11/2021)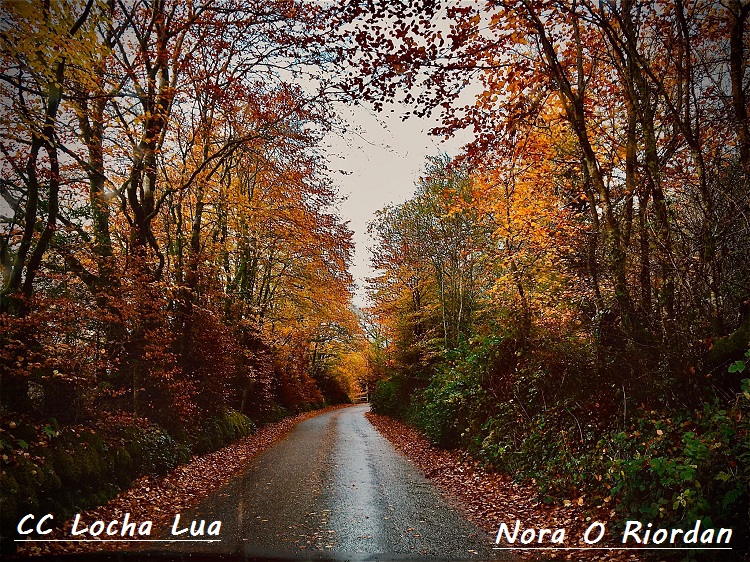 See Ballingeary.com or bealatha.ie
Eircom.net
Anyone with an email address that ends with @eircom.net  are not receiving the emails each Friday for some reason.

Brón orm faoi seo
Féilire 2022
Seol do griangrafanna chuig an email seo le do thoil
Do pictuirí toghta i mBéal Átha amhain.
Tá na pictuirí níos fearr agus iad casta cothrománach.
Beidh nasc chuig na pictuirí go leir á seoladh ar an email seo ar oiche an Luain
Morán seolta cheanna fein, míle buíochas as san
2022 Ballingeary Calendar photo competition
Send pictures to this email please
Horizontal pictures are best for the month photos
Thanks to those that have sent their entries already
Closing date Sunday November 21st 
This Sunday night
A link to see the unnamed photos sent will be sent on this email on Monday night.
An Club Óige
Tá an crinniú don Club Óige ar An Áoine seo chughainn curtha ar ceal. 
Ní thosnóidh an Club go dti Mí Eanair 2022.
Youth Club
The Club Óige meeting that was to be held tonigh Friday 19th November has been cancelled. Club Oige won't start till January.

Coiste an Halla
Níl cead do einne an halla a usaid gan eolas a bheith ag an gcoiste
Ta deagoirí á usaid le deanaí gan cead
Cathfigh arachas bheith in aireamh do aon gripa a usaidean an halla
Dean teanhmháil le  Ellie 087 3741996 nú Ann 087 9227981 chun an halla a usaid..
Halla Committee
It has come to our attention that minors are entering the Hall unauthorised. The guards have been notified. Please talk to your children about not trespassing in the Halla.
Under no circumstances are individuals allowed to use the Halla unless they have properly booked with the Halla committee. You must have your own insurance and Covid protocols in place and must also complete a fire safety plan. 
Please contact Ellie 087 3741996 or Ann 087 9227981 to book the Halla.
Meitheal na Gaolainne Bhéal Átha  

Frásaí na Seachtaine
An chéad rud eile/ The next thing 
Scéal eile ar fad/ A different story altogether 
In aon áit eile / In any other place, anywhere else  
Aon rud eile / Anything else 
Rud  eile de/ What is more, furthermore 
Mar a dúirt an fear eile / As the other man said; as the saying goes 
Seangriangafanna
Go raibh maith agat a Thadhg Ó Gealbhain as na griangrafanna seo a tahbahirt duinn
1968 Cispheil i Scoil Mhuire
Feach na hainmneacha insan caipeas ceangailte thíos
Cumann Peile Béal Átha'n Ghaorthaidh
Gruagaire i gCuan Barra
Is feidir coinne a dheanamh leis an gruagaire ach glaoch ar Joanne ar 0877798592.
Hairdresser in Cuan Barra
Hairdresser Available in Cuan Barra by appointment call Joanne on 0877798592
Teiripeoir Áilleacht
Cecily Ní Chonaill
Cuan Barra gach Ceadaoin
Chuir glaoch/seol téacs chuig Cecily ar 085 167 9563  
Cecily O' Connell
On Wednesdays in Cuan Barra
Call or text Cecily on  085 167 9563
Nuachtlitir an Pharóiste / Parish Newsletter

Fach an nuachtlitir ceangailte
Cumann Ceamara Locha Lua

Pictiúrí na seachtaine/Photos of the week.

Féach faoi iamh pictiúrí na seachtaine ó Chumann Ceamara Locha Lua.

Bhí tearma oscailte an t-seachtain seo. (Griangrafadóirí:  Brandy O Tuama agus Nora O Riordan  ).
 
See attached the photos of the week from the local photography club-Cumann Ceamara Locha Lua.

There was an open theme this week. (Photographer Brandy O Tuama and Nora O Riordan)