Nuacht na Seachtaine seo (27/8/2021)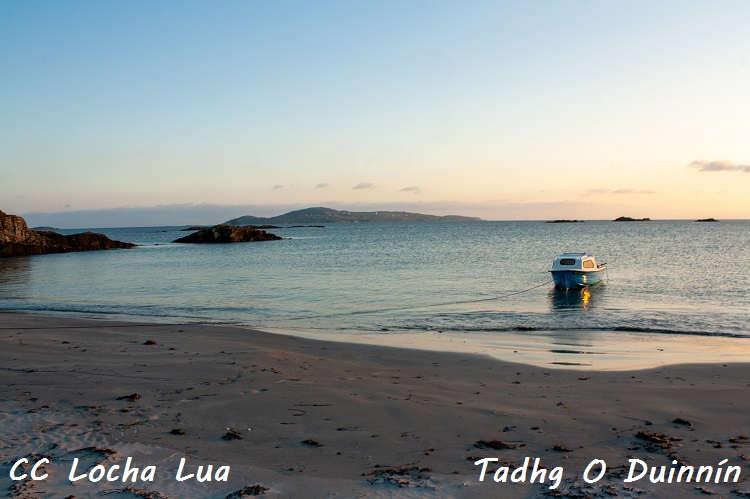 An Bua Mór
Comhghairdeas do Bríd agus Alan ar an bua iontach

Bainfidh Daniel an suli as an turas chuig agus abhaile ón Naoinra
The Big Win

Congratulations to Bríd and Alan on their big win.
Parking will be at a premium outside Scoil Fionnbarra when bring Aoibhín and Claodagh home from school.
Tolg go 5K
Tá Cork Sports Partnership ag deanamh Tolg go 5k a eagrú i nBéal Átha.
Ag tosnú so pairc peile lastíor do iar Siopa Ui Choill agus ag bogadh go dtí an Gugán tamall tar éis é sin.
Feach an postéir ceangailte
Chun clarú téir go
https://www.corksports.ie/index.cfm/page/couch-to-5km-autumn-2021
Couch to 5k
Cork Sports Partnership are doing a couch to 5k in Ballingeary this year. 
Could you spread the word please? 
It will start in Quill's pitch, meet in main carpark and move up to Gougane trail run once the group is established. Poster attached and link for registration is as follows
https://www.corksports.ie/index.cfm/page/couch-to-5km-autumn-2021

Coiste an Halla
Beidh crannchur ar bun ag Coiste an Halla ó inniú an 20ú.
Is chun tacú le gnóth an halla a usaidfear an t-airgead
Beidh na ticeadaí ar fáil i siopa Uí Dhuinnín
Halla Committee
There will be a raffle to help with the running costs of our local Hall in Ballingeary. Tickets will be on sale in Frank and Eileen's shop this Friday 20th August, all support greatly appreciated.
Bealatha.ie
Tá leathnach nua ar an siomh idirlinn Béalatha.ie nó Ballingeray.com
Is gailearaí do griangrafanna atá ann 
Bain triail as an lethanach nua
https://ballingeary.com.cpanel4.webhost.ie/pictuiri-gallery/
Ballingeray.com
A new page has been added to the website Ballingeary.com
It is a picture gallery that goes back a few years.
Try it on the website or follow the link
https://ballingeary.com.cpanel4.webhost.ie/pictuiri-gallery/

Aoire Linbh
Childminder required
Childminder required in children's own home-aged  7 & 5, 
2- 3 days a week. 2 – 6pm from September. 
Contact Karen 087 2876384.
Scoil Fhionnbarra
Beidh bailiucháin éadaí ag Coiste na dTuismitheoirí Scoil Fhionnbarra arís ar an 28/08/2021 agus an 29/08/2021 idir 11.00rn agus 1in. Is féidir na málaí a thabhairt go dtí an sean naíonra i gColaiste na Mumhan.

Coiste na dTuismitheoiri will hold another clothes collection on Saturday 28th and Sunday 29th of August between 11am and 1pm each day. Bags can be dropped into the old naionra in Coláiste na Mumhan building (the room we used for previous collections). If you are unable to drop bags and need them to be collected from you please contact Helen (086) 3404474 or Mairéad (086) 3372942 .Coiste na dTuismitheoirí are very grateful for your continued support. 

Cumann Peile Béal Átha'n Ghaorthaidh
Faoi 18
Cluiche ceannais an srath
Ar an Luain 
Sa pairc
BAG V Aghinagh 
Meitheal na Gaolainne Bhéal Átha  
Frásaí na Seachtaine
Is annamh a thréigeann an chaora a tréad / Seldom the sheep will stray from its flock
Nuair a stadann an síol,  stadann an fuirseadh / Harrowing halts when seeds run out
Nuair sa Róimh atáir, bí id' Rómhánach / When in Rome….do as the Romans
Ní haon ualach thú, is tú mo chara / You're not heavy – you're my friend
Nuair a luíonn gé, luíonn siad go léir / When one goose lies down, the flock lies 
Gruagaire i gCuan Barra
Is feidir coinne a dheanamh leis an gruagaire ach glaoch ar Joanne ar 0877798592.
Hairdresser in Cuan Barra
Hairdresser Available in Cuan Barra by appointment call Joanne on 0877798592
Teiripeoir Áilleacht
Cecily Ní Chonaill
Cuan Barra gach Ceadaoin
Chuir glaoch/seol téacs chuig Cecily ar 085 167 9563  
Cecily O' Connell
On Wednesdays in Cuan Barra
Call or text Cecily on  085 167 9563
Seirbhís níochán agus sciomradh gluaistean 
Tá an seirbhís áitiúil ar fáil ach glaoch ar Micheál ar 087 3561960 nó feach ar @micheal_long_carwash ar Instagram
Car wash and valeting service
Local car wash and valeting available.
Call or text Micheal 087 3561960 
or visit @micheal_long_carwash on Instagram for more details.
COISTE NA BAILTE SLACHTMHARA
Ag bualadh gach maidin Satharn ag a 10:45 i gCasadh na Spride.
Mórán cabhair ag teastáil.
Tar amach agus cabhraigh linn.
Tidy Towns
Meeting every Saturday morning in Casadh na Spride to do a few jobs.
Please come along to give a helping hand at 10.45.
Lots to be done and ideas welcome.
Nuachtlitir an Pharóiste / Parish Newsletter

Níl ceann an deireadh seachtaine seo
Cumann Ceamara Locha Lua

Pictiúrí na seachtaine/Photos of the week.

Féach faoi iamh pictiúrí na seachtaine ó Chumann Ceamara Locha Lua.

Bhí tearma oscailte an t-seachtain seo. (Griangrafadóirí:  Brandy O Tuama agus Tadhg Ó Duinnín   )  
 
See attached the photos of the week from the local photography club-Cumann Ceamara Locha Lua.

There was an open theme this week. (Photographer Brandy O Tuama and Tadhg Ó Duinnín)