Nuacht na Seachtaine seo (9/7/2021)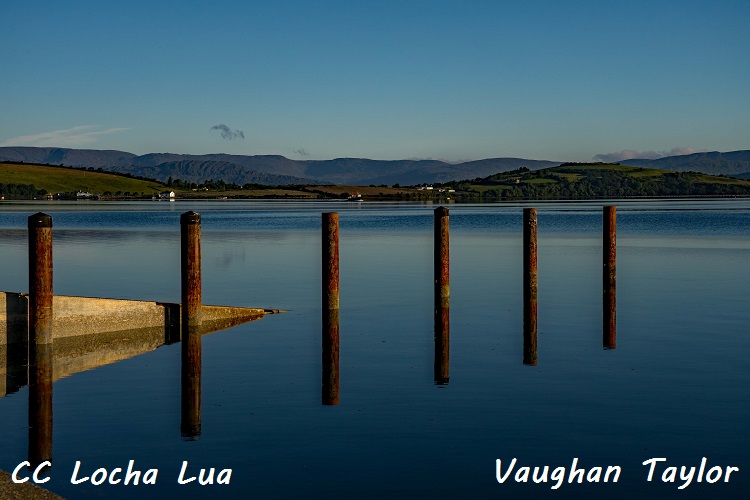 Campa Samhraidh
Campa Samhraidh "Spraoi Cois Laoi" á rith i CLG Béal Átha'n Ghaorthaidh.
> 9ú de Lúnasa go 13ú de Lúnasa (10 r.n. – 2 i.n.)
> oiriúnach d'aoiseanna 4 go 12 bliain.
> Imeachtaí ar nós spóirt/ cócaireacht/ ealaín/ drámaíocht/ gníomhaíochtaí STEAM agus tuilleadh!
> Á rith trí mheán na Gaeilge.
> Cláraigh ag an bpáirc peile i mBéal Átha'n Ghaorthaidh gach maidin Satharn ó 11:00 – 12:00 agus cinntigh d'áit sa champa le éarlais €20 a íoc.
Aoife agus Bríd


​
Summer Camp
Join us for "Spraoi Cois Laoi" August Summer Camp in Ballingeary G.A.A.
> Running from August 9th to the 13th from 10am to 2pm.
> Suitable for ages 4 to 12 years.
> Activities range from sports/ cookery/ art and crafts/ drama/ STEAM activities and more!
> Camp will be conducted through Irish.
> To secure your place, you can register on Saturday mornings from 11:00 to 12:00 at the GAA pitch in Ballingeary. A deposit of €20 is required.
Aoife and Bríd 

Meitheal na Gaolainne Bhéal Átha  
Frásaí na Seachtaine

Ná bíodh tús acharainn agat ná deireadh scéil / Don't start a quarrel or end a story [i.e. take the last word] 
Mura dtaga leat tar leo! / If you can't beat them join them! 
Ná tabhair cúl ar chomhairle do leasa / Don't turn your back on good advice  
Is fearr lúbadh ná briseadh / It is better to bend than to break
Le Díol
Feach an postéir agus an pictuir ceangailte
For sale
See above and attached

Teiripeoir Áilleacht
Cecily Ní Chonaill
Cuan Barra gach Ceadaoin
Chuir glaoch/seol téacs chuig Cecily ar 085 167 9563  
Cecily O' Connell
On Wednesdays in Cuan Barra
Call or text Cecily on  085 167 9563
Seirbhís níochán agus sciomradh gluaistean 
Tá an seirbhís aitiul ar fáil ach glaoch ar Micheál ar 087 3561960 nú feach ar @micheal_long_carwash ar Instagram
Car wash and valeting service
Local car wash and valeting available.
Call or text Micheal 087 3561960 
or visit @micheal_long_carwash on Instagram for more details.
COISTE NA BAILTE SLACHTMHARA
Ag bualadh gach maidin Satharn ag a 10:45 i gCasadh na Spride.
Mórán cabhair ag teastáil.
Tar amach agus cabhraigh linn.
Tidy Towns
Meeting every Saturday morning in Casadh na Spride to do a few jobs.
Please come along to give a helping hand at 10.45.
Lots to be done and ideas welcome.
Cumann Peile Béal Átha'n Ghaorthaidh
​
Nuachtlitir an Pharóiste / Parish Newsletter

Níl ceann an deireadh seachtaine seo
Cumann Ceamara Locha Lua

Pictiúrí na seachtaine/Photos of the week.

Féach faoi iamh pictiúrí na seachtaine ó Chumann Ceamara Locha Lua.

Bhí tearma oscailte an t-seachtain seo. (Griangrafadóirí: Vaughan Taylor agus  Nina Ní Cheileachair   )  
 
See attached the photos of the week from the local photography club-Cumann Ceamara Locha Lua.

There was an open theme this week. (Photographers Vaughan Taylor and Nina Ní Cheileachair)