Nuacht na seachtaine seo (19/5/2023)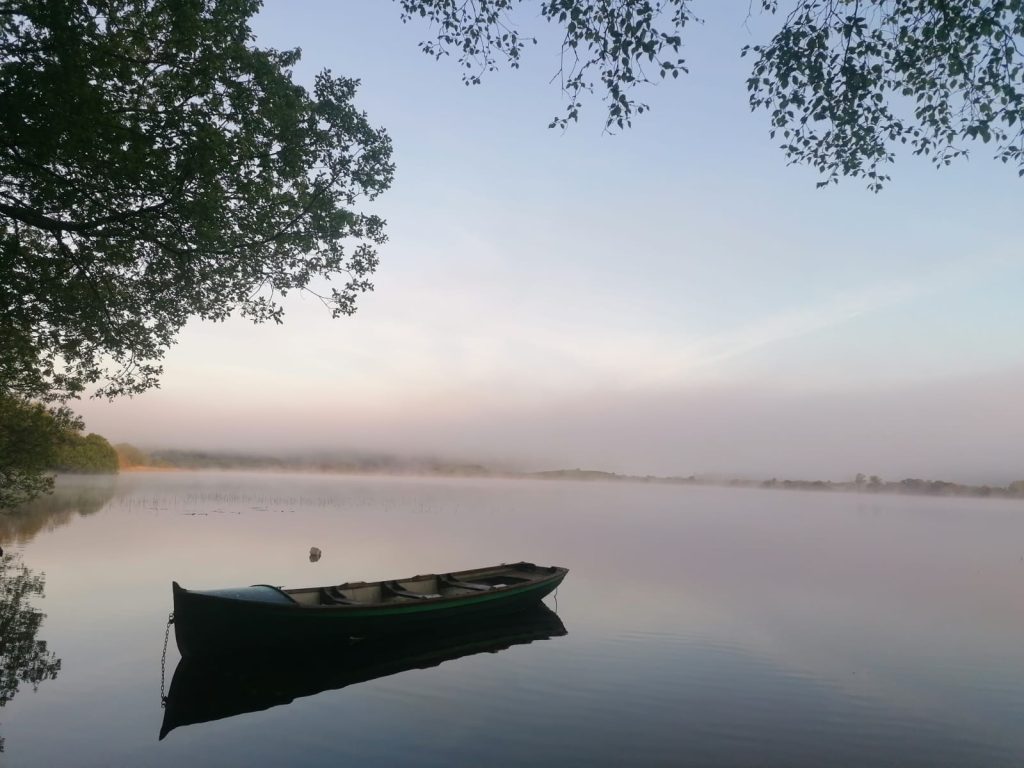 Maidin Caife
Coffee Morning Coffee Morning in aid of LauraLynn – Ire land's Children's Hospice and Little Princess Trust to be held
in Cuan Barra, Ballingeary on Sunday the 21st of May from
10.30am – 1.30pm Raffle on the morning also.
All support greatly appreciated
Leader
Beidh cruinniú Leader sa Gteic oíche an Luain 22ú Bealtaine ag 7pm.

Tá SECAD mar chuid den 'consortium' leis an gComhairle Contae.

 
Leader
There will be a meeting about the future round of LEADER funding in the GTEIC on Monday 22nd May at 7pm.

SECAD will be making the presentation as part of the consortium bid of Cork County Council for Leader Funding.
An Ceoldrama, Tuairín Dubh
Níl ach an dá oiche fagha. go neirí libh go léir
An-gaisce ar faid bainte amach agaibh. 
Beir Bua
The Musical Tuairín Dubh
Just two nights left, all the best
You have all pulled off an amazing spectacle. 
Very well done
Lá Galf Árd na Laoi
Bhí an-lá ag cogáil galf Árd an Laoí i Neidín ar na Satharn seo chaite
Dhein captaen na bliana seo, Gearoid Ó Muirlithe an-gaisce an lá a eagrú.
Comgairdeas do Donna Seartan a bhuaig an chomortas mór
https://photos.app.goo.gl/TSdV4c6WgwgqPxk76
​
Árd na Laoi Golf Society outing to Kenmare
Th egolf was good but the weather was better.

Well done to captain Gar Hurley for organising
Congratulations to Donnagh Shorten for winning the big prize
Pictures on this link
https://photos.app.goo.gl/TSdV4c6WgwgqPxk76
Crinniú Eolais
Feach an fogra thíos faoi crinniú eolais faoi Agroforestry
Information Seminar
Information meeting on Agroforestry. see poster
Bailte Slachtmhara
Lá Peintáil na sraide. 
An Satharn an 27ú O 9:30 g0 1:00
Dean teangmháil le Denis Lucey le text nú glaoch ar 087 369 0679
agus WhatsApp ar  +61 475 861 589
​
Tidy Towns
We will ve having a big painting of the village day on Saturday the 27th
See jpbs to be done above
Please WhatsApp Denis Lucey Bán Garbh on +61 475 861 589
 Cluichí Oilimpeacha Mhúscraí.

Béal Átha 2023
23ú, 24ú, 25ú Meitheamh
Féach bealatah.ie. 
Tá an eolas iomlán insan nasc seo
https://ballingeary.com.cpanel4.webhost.ie/com-22-beal-athan-ghaorthaidh/
​
Gaeltacht Muscraí Olympics.
Ballingeary 2023
23rd,24th,25th June
See the link from the Ballingeray.com website
It contains full information
https://ballingeary.com.cpanel4.webhost.ie/com-22-beal-athan-ghaorthaidh/
High Nelly le Pheintáil
Má ta suim agat an meirig a bhaint as an high Nelly seo  agus e a pheintail, deatfach muid é a chuir amach se tsráid le blathanna i rith an tsamhraidh.
Seol email nú ean teamhmhail le duine eigin ar coiste na mBailte Slachtmhara
A High Nelly for painting
If you might have the time and might like to remove the rust and paint this High Nelly we could put it out in the village for the summer with flowers on it. 
Contact the email or contact someone in the tidy Towms committee
Í Réidh na nDoirí
​
Comoradh 125
 i Bun Scoil Reidh na nDoirí
​
​
Cumann Peile Béal Átha'n Ghaorthaidh
Tan Álainn

Dá mba mhaith leat Tan a fháil i do thig féin
Dean glaoch a chuir ar Mairéad ar 086 3708966
Tan Álainn – Mobile Spray Tanning
A luxury spray tanning experience within the comfort and privacy of your own home.  
Call or text Mairéad on 086 3708966 
Visit Tan Álainn on Instagram/Facebook for more information. 
Gruagaire i gCuan Barra

Is feidir coinne a dhéanamh leis an gruagaire ach glaoch ar Joanne ar 0877798592.

Hairdresser in Cuan Barra

Hairdresser available in Cuan Barra by appointment. Call Joanne on 0877798592.

Teiripeoir Áilleacht

Cecily Ní Chonaill

Cuan Barra gach Ceadaoin
Chuir glaoch/seol téacs chuig Cecily ar 085 167 9563  

Cecily O' Connell
On Wednesdays in Cuan Barra
Call or text Cecily on  085 167 9563



Nuachtlitir an Pharóiste / Parish Newsletter


Feach an  Nuachtlitir ceangailte
Cumann Ceamara Locha Lua

Pictiúrí na seachtaine/Photos of the week.

Féach faoi iamh pictiúrí na seachtaine ó Chumann Ceamara Locha Lua.
Orla Galvin Griffin and Siobhán Sheridan
Bhí tearma oscailte an t-seachtain seo. (Griangrafadóirí:    Breandán Ó Tuama  agus Siobhán Sheridan  ).
 
See attached the photos of the week from the local photography club-Cumann Ceamara Locha Lua.

There was an open theme this week. (Photographers   Brandy O Tuama and Siobhán Sheridan)
Bealatha.ie
See the email pages on the Ballingeary website