Nuacht na Seachtaine 8/4/2022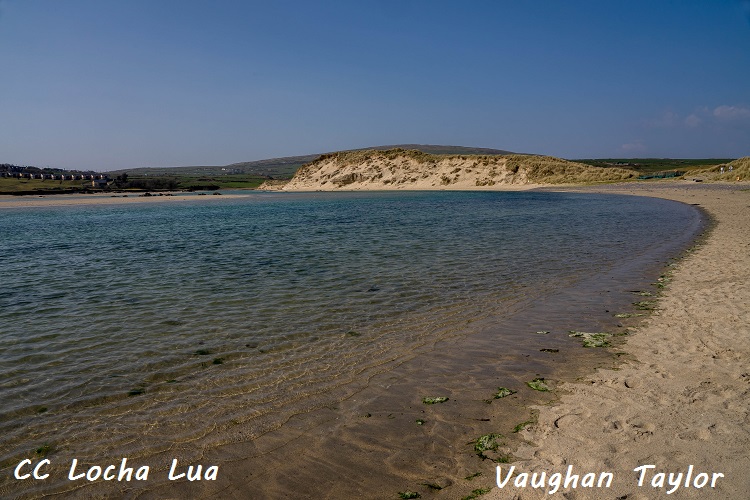 Irish Community Air Ambulance
Siúlóid chun taciocht leis and Community Air Ambulance 
 An Oilean Aibhneach 

Ar an Domhnachh an 17 do Aibreann
Ag tosnú ag an Halla ag a 2in  clarú ag a 1:30
Irish Community Air Ambulance
A charity walk in aid of the Community Air Ambulance
The Oilean Aihhneach loop
Sunday 17th of April
Starting at the Hall at 2, registration from 1:30
Feirm Muilte Gaoithe
Save Gougaen Barra
Gougane Barra Wind Farm Appeal lodged in High Court

In less than a month the group has raised €30,000 to fight the case, but if granted permission to take the judicial review will have to raise up to another €65,000.


Campaign spokesman, Neil Lucey of the Gougane Barra Hotel, said:
"We are heartened by the local, national and international support that has poured in for the campaign over the last few weeks, and thank everyone for helping us raise almost a third of our total funds for this fight.
 
We submitted our application to the High Court, on Monday 21st March, and the hearing of the application will take place on April 27th.

We invite everyone touched by the magic of Gougane Barra to join us in this fight to preserve it for future generations by making a contribution to the cause, or by spreading the word of our campaign."


There is a variety of ways to contribute to our campaign which may be accessed through www.ballingeary.com ."
An Daonáireamh
Tá na daonáireamh le bheith lionta ag gach taibhleach ar an Dómhnach beag seo.
A mháitheas na Gaeltachta dean gach iarracht a bheith dearafach i ceist a 13 ar an foirm.
The Census
To continue to promote "An Ghaeltacht" status of Béal átha'n Ghaorthaidh, please answer question 13 (in this weekend's Census form) about your daily use of the Irish language,  in as positive way as possible.
An Súgán
An nuacht is deanaí faoi an Súgán.
Ta sé oifigúíl, ta an cead pleanáil faighte don foirgneamh.

Tá obair breise á dheanamh ar an siomh idirlíonn www.ansugan.ie
An Súgán Latest

The website www.ansugan.ie is now updated. You might find a problem with
using Google Chrome which will shortly be resolved. It works on other
browsers such as  Firefox. The account has been paid up to date.

The planning permisssion has been formally approved.
Á Lorg
Féir lomaire faiche
An bhfuil féir da chuid lomaire faiche deacair a n-úsáíd nó breise agat? Tá roinnt ag teastáil uaim chun múirín a dhéanamh le haigh  glasraí. Níos fearr úr geartha gan chemicí úsaidaithe air.,

Go raibh míle,
Téir i dteagmháil le Paul Lynch le do thoill
089 2553096

Wanted

Lawnmower grass wanted
Do you have lawnmower cuttings that you don't want? I use it as a compost ingredient. Ideally it needs to be fresh-within a day or two of cutting. If you haven't used weedkiller/Round-up or other chemicals on or near it and have some to spare I might be able collect and use it if you don't want it yourself.
Thanks.
Please contact Paul Lynch:
089 2553096
Comórtas Reatha na Gaeltachta 2022:

Táimid ag iarraidh foireann mhúscraí a chur le chéile do Chomórtas Reatha na Gaeltachta 2022. Is comórtas é seo idir na Gaeltachtaí go léir agus níl i gceist ach do bhróga reatha a chur ort agus níos mó na 10km a shiúl/rith gach seachtain. 
Beidh an comórtas ar siúl ón 13 Aibreán go dtí 11 Bealtaine. 
Le clárú seol teachtaireacht chuig 087-3599288 nó ríomhphost chuig crngmhuscrai22@gmail.com le d'ainm agus d'uimhir roimh 11 Aibreán. 
Feach postéir ceangailte
An Coiste Forbartha
Notaí ó crinniú an Coiste Forbartha, An Céadaoin 6ú Aibreann
11 i lathair i Árd na Laoi
Bailte slachtmharra – Crainn ceanaithe agus le chuir timpeall na sraide. Triantán picnic an Drochaid sa tsraid a athcoiriú .
Tidy Towns – Trees bought to be planted around the village. The triangular picnic area by the bridge is being refurbished.
Soilse droichead – Tá an droichead glanta agus ullamh chun na soilse a chuir isteach
Bridge Lighting- The bridge has been cleaned and is now ready for wiring.
Meithal na Gaolainne – Tá daradh do comthraí atá le chuir ar foirgintí deanta. Cead le fáil anois ó unairí na foirgintí
Language committee – Signage has been designed, premisses owners to be contacted for permission to erect the signs.
Súgán – Planning application has been granted.
The Museum – Planning has been granted for the museum
6.6 Studáir feidearacht á dheanamh
6.6 – Feasibility study is to be put out to tender, and walks are to be commissioned.
Comthraí Fáilte na sraide. Tá na comthraí ordaithe
New fáilte Signs – the signs have been ordered.
Tithiocht – Comhras seireachas do tithe aonarach le bheithe measta
Housing – Investigation into individual septic tanks to be undertaken
Leitreachas aitiúil, Ag feitheamh le cintiú don comhras nua as tír
Micro Generation. Awaiting new regulations to be finalised
Dreacht plean do Béal Átha. Tá comhlacht chun plean a chuir le cheile duinn.
Draft Ballingeary plan – The compilation of a plan for Ballingeary is to be put out to tender.
Employment – A meeting to be organised with Udaras na Gaeltachta
Fostiocht – Tá crinniú le bheith eagraithe le Udaras na Gaeltachta
An post deanach do litreacha le seoladh as Gailge ortha – Ta an coiste chun gearán oifigúil a chuir chuig An Post.
Late Post for letter addressed in Irish – An official complaint is to be submitted to An Post
Tuirbiní gaoithe– Tá an dara lonn airgead iochta chuig an dliadóir €27,000. Tá €30,000 iochta chuig seo. Ta muid fós ag lorg airgead, feach ar bealatha.ie do tuile eolas.
Wind Turbines – The second payment of €27,000 has been made to the solicitor. €30,000 paid in all so far, Money is still requested from the pubic, info on Ballingeary.com
An ráth i Rathgaiscigh. Tá an choiste ag cant le coillte ind dtaobh
The fort in Rathgaiscigh – The committee are in contact with Coillte with the plan to make the fort more accessable.
Turasoireacht – Tá turas Seandaliochta Béal Átha'n Ghaorthaidh a chuir le cheile faoi latair.
Tourism – An Archaeological tour of Ballingeary is beig compiled at present.
Tart – ag eirí go maith leis.
Tart – The tart is operating well. Well done to all involved
Múscraí Glas
Plandaí a fhás ar bhuisead
Seisuin Béal Átha'n Ghaorthaidh
De Luain an 18ú Aibrean 
I Ghairdín Pól Ó Loingsigh insan Carrig
Ag a 11 go 1in
Paráid Lá le Pádraig
Fís an Paráid 2019
Video of the 2019 Parade
Meitheal na Gaoilainne
Seanfhocail Seachtain 7
Níor líon beannacht bolg riamh.   –   A blessing never filled a belly.
Fillean an feall ar an bhfeallaire. The bad deed returns on the bad deed-doer.
Níl saoi gan locht.  –  There's not a wise man without fault.
Eist leis na seanfhocail anseo – Listen to the proverbs here.
Beidh ort Google Drive a bheith agat
https://drive.google.com/file/d/1QSdIFaQqFq-BE-wo2_2322fauNjtOEKe/view?usp=sharing
Feach ceangailte comh maith
See attached also to listen to the seanfhocail.
Cumann Peile Béal Átha'n Ghaorthaidh
Gruagaire i gCuan Barra
Is feidir coinne a dhéanamh leis an gruagaire ach glaoch ar Joanne ar 0877798592.
Hairdresser in Cuan Barra
Hairdresser available in Cuan Barra by appointment. Call Joanne on 0877798592.
Teiripeoir Áilleacht
Cecily Ní Chonaill
Cuan Barra gach Ceadaoin
Chuir glaoch/seol téacs chuig Cecily ar 085 167 9563  
Cecily O' Connell
On Wednesdays in Cuan Barra
Call or text Cecily on  085 167 9563
Nuachtlitir an Pharóiste / Parish Newsletter


Feach an nuachtlitir ceangailte 
Cumann Ceamara Locha Lua

Pictiúrí na seachtaine/Photos of the week.

Féach faoi iamh pictiúrí na seachtaine ó Chumann Ceamara Locha Lua.

Bhí pictuirí Lá le Pádraig an t-seachtain seo. (Griangrafadóirí:  Siobhán Sheridan agus Vaughan Taylor )
 
See attached the photos of the week from the local photography club-Cumann Ceamara Locha Lua.

St Patrick's day photos this week. (Photographer Siobhán Sheridan and Vaughan Taylor)