Nuacht na Seachtaine seo (11/6/2021)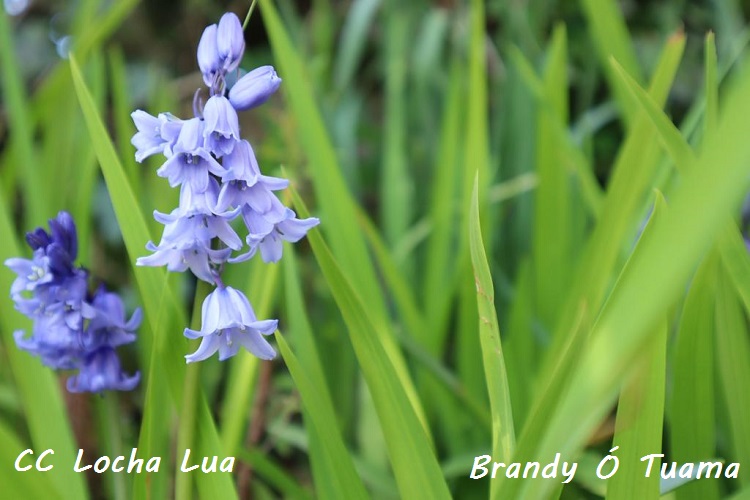 Scoil Fhionnbarra
Beidh bailiucháin éadaí ag Coiste na dTuismitheoirí Scoil Fhionnbarra arís ar  an 26/06/2021 agus an 27/06/2021 idir 11.00rn agus 1in. Is féidir na málaí a thabhairt go dtí an sean naíonra i gColaiste na Mumhan.

Coiste na dTuismitheoiri will hold a clothes collection on Saturday 26th and Sunday 27th of June between 11am and 1pm each day. Bags can be dropped into the old naionra in Coláiste na Mumhan building (the room we used for the last collections). Please adhere to HSE guidelines while dropping your bags. If you are unable to drop bags and need them to be collected from you please contact Helen (086) 3404474 or Mairéad (086) 3372942 .Coiste na dTuismitheoirí are very grateful for your continued support. Go raibh maith agaibh go léir.


Coiste Forbartha
Comharas séarachas na sraide
The village sewage system
We wish to present a petition to Irish Water to make our displeasure of the village sewage system known to them.
We, the undersigned wish to bring to the attention of Irish Water the unacceptable situation in our village of Ballingeary with respect to waste water and the current septic tank into which waste water is discharged.
Please sign the petition in this link (Just type your name)
Míle buíochas
https://forms.gle/fbnUoRn35NA9bw847
Meitheal na Gaolainne Bhéal Átha
Frásaí na Seachtaine

Tá sé ar mhuin na muice/He's on top of the world. (He's on the pig's back.) Tá éisteacht na muice bradaí agat/You have sharp ears. (You have the hearing of the thieving pig.) Thug sí íde na muc is na madraí dó/ She really chewed him out, lambasted him.(She gave him the abuse of the pigs and the dogs.) Is iad na muca ciúine a itheas (a itheann) an mhin/ Watch out for the quiet ones (It's the quiet pigs that eat the meal [ground grain].)   Banbh / Piglet, bonham.  
Ag imirt cartaí:   banbh  = An t-aon hart /Ace of hearts
Griangraf portráid  

Tá Niall Houlihan ag iarraidh daoine a fháil atá sásta a portráid a bheidh tógtha, sa stíl don pictiúr thíos, i gcomhair taispeántas darbh ainm "Daoine don Ghaeltacht." An aidhm leis an taispeántas seo ná chun ilchineálacht agus cultúir timpeall an Ghaeltacht a thaispeáint. Táim ag lorg daoine de gach aois agus cineál aghaidh agus an méid is mó daoine is féidir. Beidh gach portráid ar fáil chun ceannach má bhfuil siad sa taispeántas dearnach nó muna bhfuil siad. 
Má bhfuil tú sásta do portráid a bheith tógtha, seol ríomhphost chuig: Niall@Niall-Houlihan.com nó chuir glaoch ar 026 47943

Go raibh míle maith agat

_
_____________________________________________________________________________


Portrait photograph
Niall Houlihan is looking for volunteers who are willing to have their portrait taken, in the style of the above picture, for an exhibition titled "Daoine don Ghaeltacht." The aim of this exhibition is to display the diversity and culture of the Gaeltacht. Looking for all ages and all face types and as many people as possible. All portraits, regardless of whether they are included in the exhibition or not, will be available to purchase.

Please contact: Niall@Niall-Houlihan.com or call 026 47943 if willing to be photographed.

Thank you very much

Niall

Lapa gé
Féach na 3 lapa gé atá faighte suas chuige seo ar an leirsceáil atá sa nasc thíos
https://www.google.com/maps/d/u/1/edit?mid=1tTD7S1fH9JXub6lR0tqM-1S3flyF7Hnn&usp=sharing  
Sappers marks
See the three found so far on this map
https://www.google.com/maps/d/u/1/edit?mid=1tTD7S1fH9JXub6lR0tqM-1S3flyF7Hnn&usp=sharing
Beauty Therapist
Teiripeoir Áilleacht
Cecily Ní Chonaill
Cuan Barra gach Ceadaoin
Chuir glaoch/seol téacs chuig Cecily ar 085 167 9563  
Cecily O' Connell
On Wednesdays in Cuan Barra
Call or text Cecily on  085 167 9563
COISTE NA BAILTE SLACHTMHARA
Ag bualadh gach maidin Satharn ag a 10:45 i gCasadh na Spride.
Mórán cabhair ag teastáil.
Tar amach agus cabhraigh linn.
Tidy Towns
Meeting every Saturday morning in Casadh na Spride to do a few jobs.
Please come along to give a helping hand at 10.45.
Lots to be done and ideas welcome.
Cumann Peile Béal Átha'n Ghaorthaidh
Nuachtlitir an Pharóiste / Parish Newsletter

Féach ceangailte
Cumann Ceamara Locha Lua

Pictiúrí na seachtaine/Photos of the week.

Féach faoi iamh pictiúrí na seachtaine ó Chumann Ceamara Locha Lua.

Bhí tearma oscailte an t-seachtain seo. (Griangrafadóirí: Breandán Ó Tuama agus Vaughan Taylor )  
 
See attached the photos of the week from the local photography club-Cumann Ceamara Locha Lua.

There was an open theme this week. (Photographers Brandy Twomey and Vaughan Taylor)