Nuacht na Seachtaine seo (1/5/2021)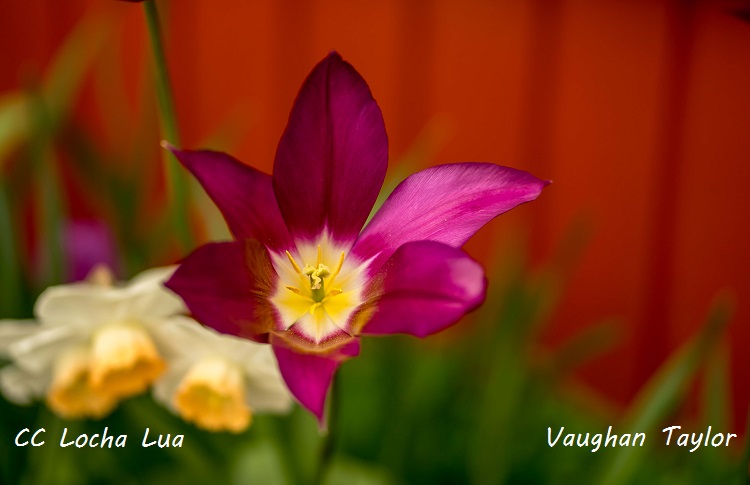 Coiste Forbartha
Dulux Péint  – 30%
Tá Dulux taréis tacaíocht a thabhairt don gcoiste chun snas a chuir ar an tsráid don tsamhraidh..
Tá siad chun 30% a thogaint as praigheas an péint a bheidh usaite roimh deireadh Mí an Bhealtaine
Is do tithe an tsraid amháin
Teir i dteangmhail le ball don gcoiste i gcoir eolas
Coiste F
Dulux – 30%
Dulux paint are suppoerting the a campaign to have the village looking well for the summer.
They will give 30% off the paint to be used before the end of May
Please get in contact with a member of the committee for details.
Coiste na mBailte Slachtmhara (An deireadh seachtaine seo)
Deireadh seachtaine mór peintáil na sraide
Feach na pictuirí dos na clainn atá taréis balla a thógaint
https://photos.app.goo.gl/GGUhkz1uDKwTDwvj7

Murán deanta cheanna féin
Teastaíonn uainn go mbeadh theaghlaigh i mBéal Átha sásta cabhair 's tacaíocht a thabhairt dúinn mórán ballaí sa t-sraid a phéinteáil.
Balla an Halla,
An Leithreas
An Ceárta
An tSúgán
An Linn Snámha
Bóthán Uí Mhuimhneacháin (John O Brien's)
Balla corcra Crosaire an Mhuileann
Mórán le déanamh
Dá bharr Covid, níl cead againn meitheal a chuir le chéile. Sin an chúis go bhfuilimíd ag iarraidh ar clainne cabhrú linn an obair seo a dhéanamh.
Múintir Uí Laoire ag obair ar an Súgán
Tidy towns
Village Painting weekend (This weekend)
Follow link to see names of families that have come forward to paint a wall
 https://photos.app.goo.gl/GGUhkz1uDKwTDwvj7
Thank to the families that have come forward, 
The Halla Wall
The Public Toilets
The Forge
The Súgán
The Swinning Pool Wall
Mill Cross purple wall
Moynihan's Cottage (John O Brien's)
Due to Covid guidelines we cannot organise a meitheal but we hope that families will paint sections of the walls.
Bailte Slachtmhara
Dhein ochtar chailín ó rang a haon i Scoil Naomh Fhionnbarra dóirse sióga a phéinteáil.
Tá na doirse scaipithe ar fud Casadh na Spride.
Caifear dul ina thóir chun iad a aimsiú.
Is í Aileen Ní Laoire ag a raibh an smaoineamh agus is é Diarmuid a dhein na doirse
As part of Tidy Towns, the 8 girls of 1st class Scoil Fhionnbarra painted Fairy Doors that will be in Casa Na Spriode this weekend for everyone to enjoy. Look up,Look down,look all around and see can you find all 8 doors.
It was Aileen Ní Laoire that had the idea and Diarmuid that made the doors.
well done
Coiste na Bailte Slachtmhara 
Ag súil go mór le an díreadh seachtaine mór
Péinteal maith sibh go léir 
Another full refuse bag of nappies has been dumped at the lay by in Céim an Fhia
Seems to be a popular spot for nappies and bags of dog poo 
We have reported the problems with dumping to Bantry county council 
Please be vigilant.
Biodh sibh ag faire amach do drabhai; ar an mbóthar.
Meitheal na Gaolainne Bhéal Átha
Frásaí na Seachtaine

Is iomaí scéal agus piseog a leanann an chuach in Éirinn/ There are many stories and superstitions that follow the cuckoo in Ireland. 
Sa lá tá inniu ann bíonn gach éinne ag súil lena guth a chloisint mar is comhartha an tSamhraidh í / Now everyone looks forward to hearing their call as it is a sign of summer.
Fadó, creideadh gur bhraith sé ar cioca cluas leat inar labhair an chuach don chéad uair, cioca an t-ádh nó an mí-ádh a bhí id' chomhair i rith na bliana/ Long ago, it was believed that whichever ear in which the cuckoo spoke to you for the first time, either luck or misfortune was in store for you throughout the year.
Dá gcloisfeá an chuach le do chluas dheas, bheadh an t-ádh leat i rith na bliana. If you heard the cuckoo with your right ear, you would be in luck during the year 
Bhain an chluas chlé le mí-ádh/ The left ear was associated with misfortune 
Níor mhaith dhuit an chuach  a chloisint  agus do bholg folamh nó roimh do bhricfeasta. Ocras a leanfadh é / You don't want to hear the cuckoo with an empty stomach or before your breakfast. Hunger will follow.

Seanfhocal: "Dá labharfadh an chuach ar chrann gan duilliúir díol do bhó agus ceannaigh arbhar/Proverb: "If the cuckoo speaks on a tree without leaves sell your cow and buy corn."
An chead choicís de Bhealtaine: 'Scairbhín na gcuach' – tréimhse de droch aimsir a bhíonn ann /The first fortnight of May: "Scaraveen" is an anglicised  version of the Irish phrase "garbh shion na gcuach"/scairbhín na gcuach – which means "the rough weather of the cuckoo"
Coiste Forbartha
Láthair seandálaíochta agus stairiúil i mBéal Átha a chuir ar léarscáil
Tá an choiste chun láthair seandálaíochta agus stairiúil i mBéal Átha a chuir ar léarscail le eolas faoi gach suíomh.
Tá sé beartaithe againn iad a léiriú ar an t-suíomh idirlíon Bealatha.ie
Má tá suim agatsa cabhair a thabhairt don tionscanamh suimiúil seo déan teangmháil le bhall don Choiste Forbartha..
Coiste Forbartha
The Coiste are going to identify all archaeological and historical sites in Ballingeary
We wish to publish them on the website Ballingeary.com with a description attched.
We would love some help with this interesting project.
If you might be interested in contributing in any way please get in contact with a member of the committee.
Good Afternoon,


Online Community Information Meeting for the Lough Allua Catchment
The Local waters programme will host an online meeting to diccuss water quality and much more
see attached
COISTE NA BAILTE SLACHTMHARA
Ag bualadh gach maidin Satharn ag a 10:45 i gCasadh na Spride.
Mórán cabhair ag teastáil.
Tar amach agus cabhraigh linn.
Tidy Town
Meeting every Saturday morning in Casadh ne Spride to do a few jobs
Please come along to give a helping hand at 10.45.
Lots to be done and ideas welcome.
Cumann Peile Béal Átha'n Ghaorthaidh
Cumann Ceamara Locha Lua

Pictiúrí na seachtaine/Photos of the week.

Féach faoi iamh pictiúrí na seachtaine ó Chumann Ceamara Locha Lua.

Bhí tearma oscailte an t-seachtain seo. (Griangrafadóirí: Vaughan Taylor agus Tadhg Ó Duinnín )  
 
See attached the photos of the week from the local photography club-Cumann Ceamara Locha Lua.

There was an open theme this week. (Photographers: Vaughan Taylor and Tadhg Ó Duinnín)