nuacht na Seachtaine (22/1/2021)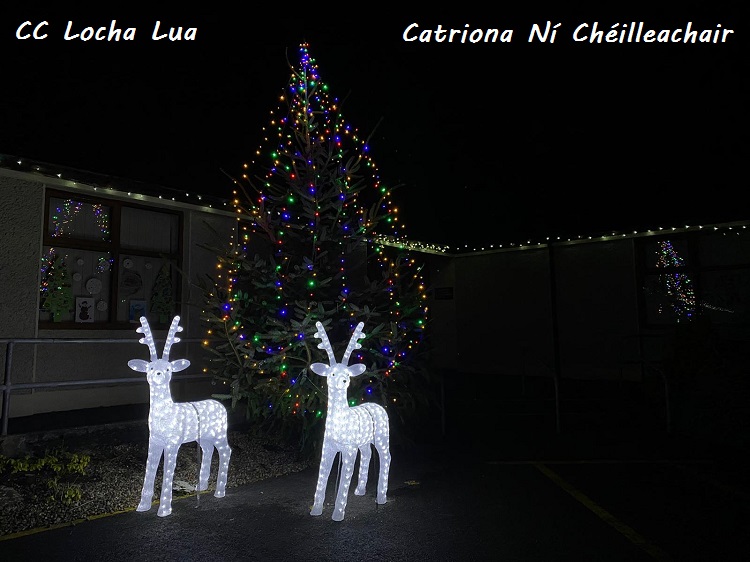 Meitheal na Gaolainne Béal Átha
Beidh Cruinniú Zoom ag Meitheal na Gaolainne ar an Luain seo chugainn an 25ú lá d'Eanáir ag a hocht a chlog. Tá fáilte is fiche roimh baill nua. Freagair an  ríomhphoist seo má tá an nasc Zoom uait.

*Ag Spreagadh na Gaolainne i mBéal Átha*

Meitheal na Gaolainne

A Zoom meeting will be held for Meitheal na Gaolainne next Monday 25th January at 8pm. New members are more than welcome. Please reply to this email to receive the Zoom link.

*Promoting Irish i mBéal Átha*  

Choiste Bailte Slachtmhara
Tá Choiste Bailte Slachtmhara ag lorg smaointí don bliain le teacht
Bheadh muid for buíoch da lionfa an foirm seo amach
https://forms.gle/TcS8EG9Q1RSK4PCP9
Ní bheidh eolas ag einne faoi cé a seol an foirm
Is foirm lán runda ata inti
Tidy Towns committee
The committee are looking for ideas as projects for 2021.
We would be grateful if you could fill out this anonymous form.
https://forms.gle/TcS8EG9Q1RSK4PCP9
The recipient of this form will not know from whom it was submitted.
Coiste Forbartha
Feach  na miontuairiscí a tódagh ag an gcrinniú ar an Luain ceangailte
Coiste Forbartha
See the minutes of Mondays Coiste meeting attached
Leabhair failsithe ag Orla Shorten
Tá cúpla leabhair foilsithe agam ar Amazon le déanaí.
Dathaigh Isteach Lig do scíth – lán le Seanfhocail agus leathanaigh chun dathú Isteach.


Dathaigh Isteach Suaimhneas agus Spraoí atá lán le maslaí agus leathanaigh le ainmhí chun dathú Isteach.
Dathaigh a Isteach Ainmhithe- do phásití le Pictiúirí do Ainmhithe
Dathaigh Isteach uimhir ar uimhir – colour by number le ainmhithe arís.

Táid le fáil ar Amazon (cóip crai) nó tá cóip digiteach ar fáil ar Etsy. Tá na nascanna thíos.

https://www.amazon.co.uk/s?k=dathaigh+isteach&sprefix=dathaigh+&ref=nb_sb_ss_ts-a-p_1_9


Dea nuacht, tá cóip digiteach ar fáil anois ar mo leathanach Etsy. Beidh oraibh iad a phriontáil sibh fhéinigh.

You can now get digital versions of the books in my Etsy shop. All you need to do is print it as you need it.
https://etsy.me/39IAwRQ 

Cludach Idirlionn
Deireann an comhlacht seo ceangailte go bhfuileadar in ann seirbhís maith a thabhairt do mhuintir Bhéal Átha.
PH: 044 9 312 312
Internet Coverage
The company in the notices attached say they can provide good coverage in Ballingeary.
PH: 044 9 312 312
Leigh le do thoil
Please read
I am moved to write this post. I do so with some trepidation, acutely aware that it may present itself as a humble brag, or an attempt to draw attention.

 Today, I sang for the requiem mass of Éamonn Ryan in the rugged beauty of Ballingeary. I had sung for the family at previous ceremonies, but I confess I did not know the nature of Mr Ryan's  career or his place in the psyche of Irish sport. I'm Welsh. I tend to switch over from sport.

The eulogies were touchingly delivered and a fine summary of the man's achievements and impact on his family and community. The church was sparsely attended due to COVID restrictions, but the atmosphere was warm with praise and remembrance. The reason I'm writing the post, anyway, is to recount my feelings as I drove out of Ballingeary at the rear of the cortege. Along every street of the village, outside every house, scores of people were gathered to pay respects on Mr Ryan's final journey. This continued through the countryside at every gate and crossroads. Through Inchegeelagh it seemed the whole population were lining the streets, masked and apart but conjoined in paying their respects. A score or so of young ladies lined the Main Street attired in Cork jerseys. Outside every house on the drive to the N22, mile upon mile,  the Cork colours were flying to signal Mr Ryan's onward journey.

The things which matter to us we still hold fast. The rhythms of our lives may be currently muted and masked, but they are still audible. Our spirits still dance to their drum. We may be physically distant from one another, but the golden threads of meaning which bind us to our humanity are as strong as ever. Stretched, but not fraying.  This was evidenced to me today on the solemn but uplifting drive through the winter sunshine sparkling off the wellspring  of the Lee. Care, compassion, respect, love, acknowledgement and meaning are all still present.

 RIP Éamonn Ryan. I did not know you or of you, but nevertheless your influence on the world has meant something to me today.
Cumann Peile Béal Átha'n Ghaorthaidh
Toradh Seachtainiúil an Lotto
Pota Óir    €22,600
Dáta    18/01/2021
8        16      25      26
Ní raibh aon buaiteoir
Duaiseanna Aitheantas
€75     Gerard Kelleher, Kealkill
           Díoltóir     Frank
€40     Margaret Lee, An Chill Mhór
€20     Barra & Conor Ó Buachalla, An Chill Mhór
€20     Aoife Ní Dhuinnín, Eachros
€20     Con O Connell, Dromcarra
25/01/2021
Pota Óir     €22,800
Faigh do thicéid i Siopa Uí Dhuinnín 
Siopa Uí Dhuinnín
Tá an siopa ag déanamh seiribís tí a chuir ar bun,
Chun aon rud a ordú ón siopa cuir glaoch ar 026 47129
Dineen's shop is operating a home delivery service
to avail of this service please ring 026 47129.
Nuachtlitir an Pharóiste / Parish Newsletter

Feach ceangailte  
Cumann Ceamara Locha Lua

Pictiúrí na seachtaine/Photos of the week.

Féach faoi iamh pictiúrí na seachtaine ó Chumann Ceamara Locha Lua.

Bhí tearma oscailte an t-seachtain seo. (Griangrafadóirí: Catriona Ní Chéilleachair agus Vaughan Taylor )  
 
See attached the photos of the week from the local photography club-Cumann Ceamara Locha Lua.

There was an open theme this week. (Photographers: Catriona Ní Chéilleachair agus Vaughan Taylor)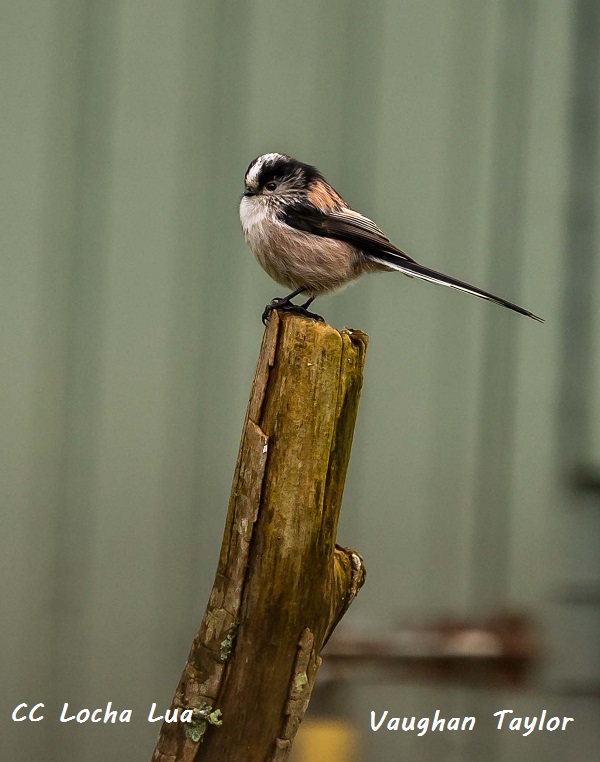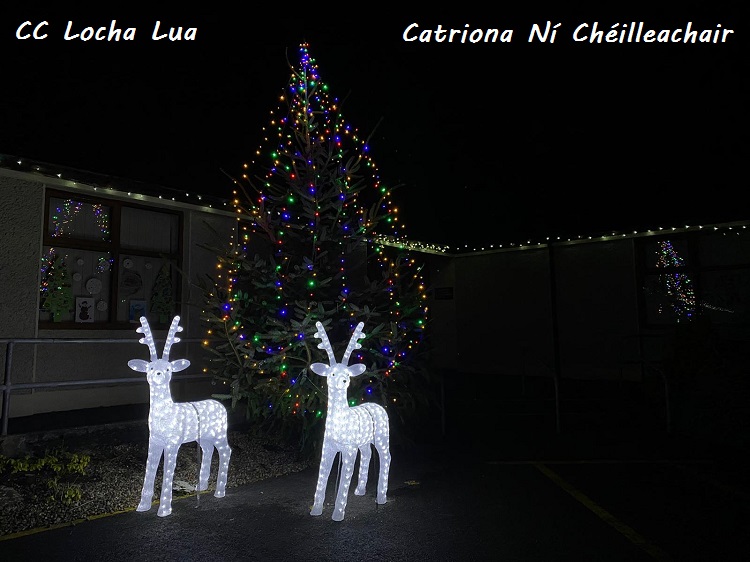 Miontuairiscí an Coiste Forbartha