Nuacht na Seachtaine seo (11/12/2020)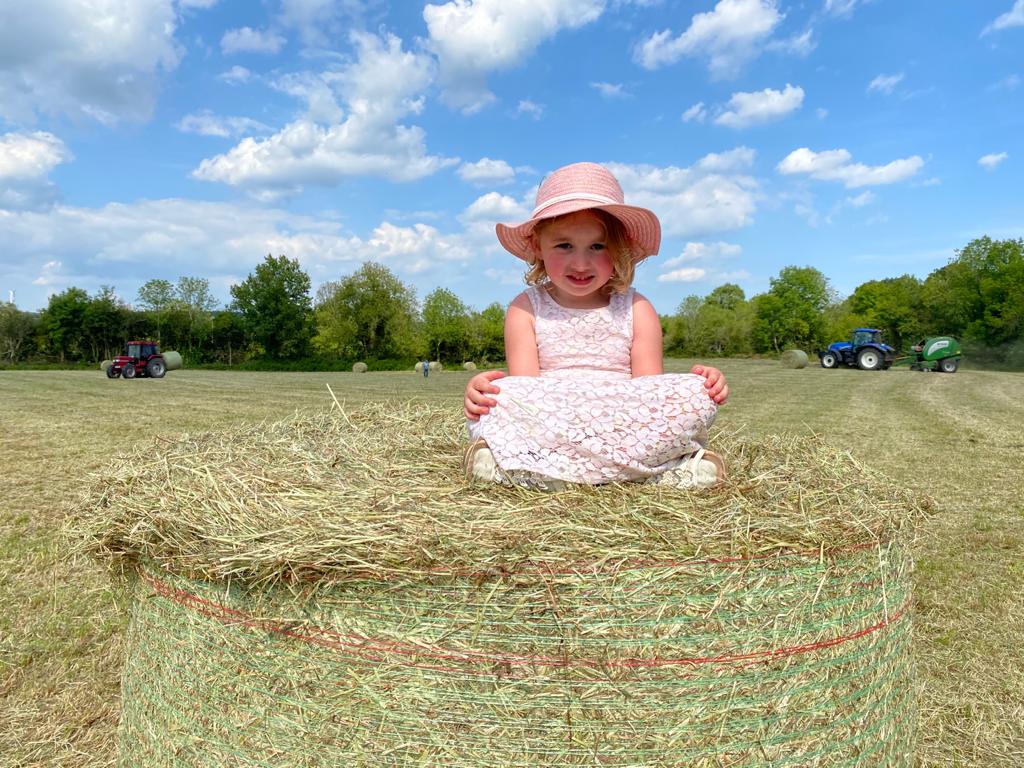 Coiste Forbartha

Feach https://www.bealatha.ie/
Tá an féilire ar díol i siopa uí Dhuinnín faoi lathair €8 an ceann
Ma Thastionn uait an Féileir a fhail ag do thig i mBéal Átha llonn isteach an foirm seo.
Má theastionn uait an féilire a bheith seolta chughat sa phost teir go dtí an nasc seo agus ansan go dtí an nasc paypal taréis sin.
Agus chun ioch lean an nasc seo
See https://www.bealatha.ie/
Calendars are for sale in Siopa Uí Dhuinnín at present €8 each.
If you would like one delivered to your home in Ballingeary please fill the form in this link
If you would like one posted to you, please fill out the form in this link and make a payment on the PayPal link after wards
and to pay follow this link
Cumann Staire Uibh Laoire
Dineadh unsaí ar dha lorrai saghduirí i Ceim an Fhia ahus an Tuairín Dubh i 1920
Thug Breda Lucey agus Donal Croinin cuntas faoi na eachtraí
Lean an nasc
Uibh Laoire Historical Society
The Paint Lorries ambush
In 1920 two lorries carrying soldiers and military supplies were ambushed in Céim an Fhia and in Tuairín Dubh. 
Breda Lucey and Donal Cronin give accounts of the incidents.
​
​
To hear the podcast please follow the link
https://soundcloud.com/user-81445695/the-paint-lorries-ambush
CC Locha lua
Comhghairdeas do Caitríona Ní Chéilleachair buaiteoir 2020
Céad áit  Caitríona Ní Chéilleachair
Dara áit Tadhg Ó Duinnín
Triú áit Damhnait Uí Argáin
Feach na pictuirí ceangailte
​
Síle Ní Dhonnchú ag bronnadg Corn Valerie Uí Dhonnchú ar Caitríona Ní Chéilleachair
CC Locha Lua
Congratulations to Caitríona Ní Chéilleachair winner of the photography competition
First place  Caitríona Ní Chéilleachair
Second place Tadhg Ó Duinnín
Third place  Damhnait Uí Argáin
See winning pictures attached
SVP Annual Appeal
This is going to be a completely different Christmas for everyone, particularly for our SVP members and especially those seeking our assistance. It is usually this time of year that that SVP Annual Appeal takes place and generally in the form of Church Gate Collection but this cannot now take place due to COVID restrictions. .
As donors may not be able to donate to our local Naomh Ronan Conference at the Church Gate, they can now donate directly to your Conference in a number of ways; 
You will receive a letter/pre-addressed freepost envelope addressed to Mid-Cork SVP area in the post You are given a number of options on how to donate. Please fill in Naomh Ronan or Ballingeary/Inchigeela in the box provided to ensure any donation will come to our local SVP conference.
Donors simply need to enter your Conference name or town name in the box 'Specific location to help' on the donate page.
Donors can also donate directly to your Conference by calling 0818 176 176 (ROI) or 028 9075 0161 (NI). They simply need to let the person who answers the phone know what town or Conference they would like their donation to go to.  
We would like to thank you for your generous contributions to our annual appeal via the church gate collections over the years. All monies collected is used to assist those in need in our parish. We ask to please consider making a contribution, no matter what size, in the new formats outlined above to our annual appeal this year. 
Cumann Staire Uibh Laoire
  Ar díol anois Cuimhne Na nDaoine; bailiúchán logainmeacha agus dinnseanachas Bhéal Átha'n Ghaorthaidh, . Le 1600 logaimneacha agus béaloideas ó foinsí eagsula. Eagraithe ag Pádraig Ó Céilleachair agus foilsithe ag Cumann Staire Uíbh Laoire.  
The Cumann Staire have just published Cuimhne Na nDaoine, a collection of placenames and stories from Ballingeary's 47 townlands.
There are 1600 placenames in all from most farms as well as folklore, mostly in Irish, gathered over the last 200 years. It costs € and can be bought in Ballingeary, Macroom Bookshop and Gael-Taca on Sullivan's Quay in Cork (across the pedestrian bridge on The Grand Parade). It is also available from Ballingeary  based www.litriocht.com at this link https://www.litriocht.com/t%C3%A1irge/cuimhne-na-ndaoine/

Feach an cludach ceangailte
Coiste Forbartha
Sileann an gcoiste go bhuil se thar a bheith tabhtach go gcuirfar na crainn suas i mbliana. Deanfaigh se beocht a chuir sa tsraid ins na hamanta acranach seo.
Tair amach ar an Luain an 14ú chun na soilse a chuir ar na crainn.
Christmas trees
The village Christmas trees will have added importance this year, thry should add extra life to the sraid.
Come out in Monday night the 14th to help put the lights on the trees
Scoil Fhionnbarra
Beidh bailiucháin éadaí ag Coiste na dTuismitheoirí Scoil Fhionnbarra arís ar  an 12/12/20 agus an 13/12/20 idir 10.30rn agus 12.30in. Is féidir na málaí a thabhairt go dtí an sean naíonra i gColaiste na Mumhan.

Coiste na dTuismitheoiri will hold a clothes collection on Saturday 12th and Sunday 13th of December between 10.30am and 12.30pm.Bags can be dropped into the old naionra in colaiste na mumhan building (the room we used for the last collection during the Summer).Please adhere to HSE guidelines while dropping your bags. If you are unable to drop bags and need them to be collected from you please contact Helen (086) 3404474 or Mairéad (086) 3372942 .Coiste na dTuismitheoirí are very grateful for your continued support. Go raibh maith agaibh go léir.
Margadh na Nollag
Deis i gcomhar Miondíoltóirí Áitiúil
Feach ar a margadh anseo
http://www.muscrai.org/siopadoireacht/
Tá an Nollag ag teacht!
Toisc nach bhfuil na margaí Nollag áitiúla ag dul ar aghaidh i mbliana, táimid chun iad a thógaint ar líne! Má tá suim agat bheith páirteach agus feasacht a thabhairt ar do chuid táirgí ar ár suíomh agus na meáin shóisialta go h-áitiúil, ná bíodh leisce ort teagmháil a dhéanamh le Eadaoin ar (085) 715 6616 nó 
gno@muscrai.org
 chun níos mó eolais a fháil.
Coimeád súil amach ar ár leathanach sna seachtainí amach romhainn.
Christmas Market

Opportunity for Local sellers
See the online market here
Christmas is coming!
Given that many of our local Christmas markets won't be going ahead this year, we've decided to bring them online! If you're interested in taking part and showcasing your products on our webpage and local media pages, don't hesitate to contact Eadaoin on (085) 715 6616 or at 
gno@muscrai.org
 for more information.
Keep an eye out for updates on our page in the coming weeks.
Umar Tomhais Baistí 
Ta an Choiste Forbartha ag lor duin eigin chun tomhasanna an umar uisce a thogaint gach lá

Má tá suim ag einne freagair an enail seo le do thoil
The Rain gauge
In the last Béal  Átha'n Ghaorthaidh Abú we presented some historical
rainfall data from 1948 until 2017. These data were measured each day at
Scoil Mhuire and nowadays can be sent by text message to  Met Eireann.
Those measurements ceased in May of this year, and Met Eireann would
like them to restart. As residents know, the rainfall in the catchment
is very variable and these daily measurements are valuable to Met
Eireann and to the community. (Think flooding and slipping bogs
associated with windfarms).

The Met Eireann representative is happy that the rain gauge (which is
really a container, about the size of a large coke bottle, buried in the
ground with a funnel attached,) be moved by up to 1 mile from the
current location at Scoil Mhuire if necessary. They do not favour public
spaces for the gauge because of  concerns about interference.

Coiste Forbartha is looking for a household near the village who would
be prepared to accommodate the gauge in an open space (garden) and make
the daily measurements. (A small fee is payable by Met Eireann). For
families with children in school, this is a great opportunity to make
some "real science" measurements and will encourage an interest in
climate change and environmental issues.

An initial committment of one or two years would be required, after
which time the gauge could be moved on to someone else if necessary.

If interested please reply to this email  
Coiste Forbartha Béal Átha
Tá suíomh idirlíon nua curtha le chéile ag an gcoiste
Oibrionn Ballingeary.com comh maith
Beidh an Nuacht na Seachtaine seo ar fáil ann gach Aoine
Ballingeary.com works also.
Nuacht na Seachtaine will be available on it every Friday
Teiripeoir Áilleacht  
Beauty Therapist
Cecily Ní Chonaill

Call or text this number
085 167 9563
Chuir glaoch/Seol téacs chuig an uimhir seo
085 167 9563  
Siopa Uí Dhuinnín
Tá an siopa ag déanamh seiribís tí a chuir ar bun,
Chun aon rud a ordú ón siopa cuir glaoch ar 026 47129
Dineen's shop is operating a home delivery service
to avail of this service please ring 026 47129.
Cumann Peil Béal Áthan Ghaorthaidh
Toradh Seachtainiúil an Lotto
Pota Óir    €21,400
Dáta    07/12/2020

5       9       13       27

Ní raibh aon buaiteoir

Duaiseanna Aitheantas

€75     Reidin & Gar Creed, Ceimcoraboula
           Díoltóir     Frank Dineen
€40     Éanna O Ceilleachair, Eachros
€20     Gerard Dromey, Kilmichael
€20     Flor, Jack, Mags & Chloe
€20     Joe Batt, Inchigeela

14/12/2020

Pota Óir     €21,600
Crannchur na Nollag
Duaiseanna Breise na Nollag
Bonus Christmas Prizes
3 x €100
4 x €50
Faigh na thicéid i Siopa Uí Dhuinnín 
Nuachtlitir an Pharóiste / Parish Newsletter