Nuacht na Seachtaine seo (4/12/2020)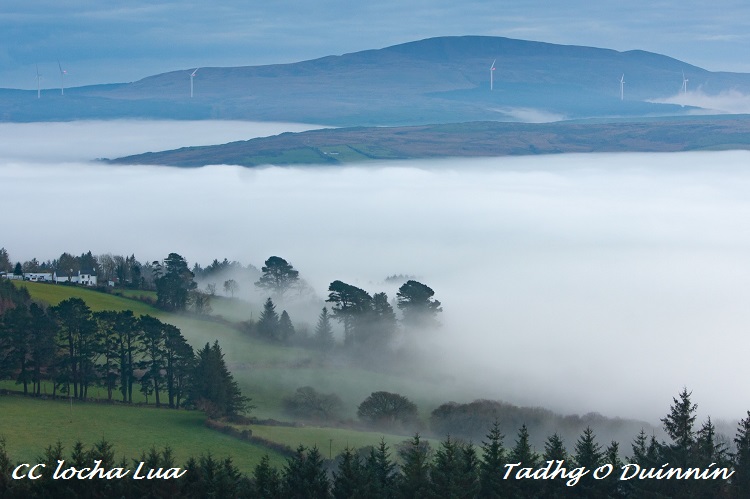 SVP Annual Appeal
This is going to be a completely different Christmas for everyone, particularly for our SVP members and especially those seeking our assistance. It is usually this time of year that that SVP Annual Appeal takes place and generally in the form of Church Gate Collection but this cannot now take place due to COVID restrictions. .
As donors may not be able to donate to our local Naomh Ronan Conference at the Church Gate, they can now donate directly to your Conference in a number of ways; 
You will receive a letter/pre-addressed freepost envelope addressed to Mid-Cork SVP area in the post You are given a number of options on how to donate. Please fill in Naomh Ronan or Ballingeary/Inchigeela in the box provided to ensure any donation will come to our local SVP conference.
Donors simply need to enter your Conference name or town name in the box 'Specific location to help' on the donate page.
Donors can also donate directly to your Conference by calling 0818 176 176 (ROI) or 028 9075 0161 (NI). They simply need to let the person who answers the phone know what town or Conference they would like their donation to go to.  
We would like to thank you for your generous contributions to our annual appeal via the church gate collections over the years. All monies collected is used to assist those in need in our parish. We ask to please consider making a contribution, no matter what size, in the new formats outlined above to our annual appeal this year. 
Coiste Forbartha Béal Átha
Tá suíomh idirlíon nua curtha le chéile ag an gcoiste
Oibrionn Ballingeary.com comh maith
Beidh an Nuacht na Seachtaine seo ar fáil ann gach Aoine
Ballingeary.com works also.
Nuacht na Seachtaine will be available on it every Friday
Féilire 2021  
Beidh an buaoiteoir do Corn Valerie O'Donoghue á fogra ar an email seo ar oiche an Domhnach
Beidh ne feilirí ar fail i siopa Uí Dhuinnín ón Luain
Feach na pictuirí a seoladh anseo
The winner of the Valerie O'Donoghue cup will be announced on this Email on Sunday night.
Calendars on sale in Monday in siopa Uí Dhuinnín
View all entries here
Coiste Forbartha
Sileann an gcoiste go bhuil se thar a bheith tabhtach go gcuirfar na crainn suas i mbliana. Deanfaigh se beocht a chuir sa tsraid ins na hamanta acranach seo.
Tair amach ar an Luain an 14ú chun na soilse a chuir ar na crainn.
Christmas trees
The village Christmas trees will have added importance this year, thry should add extra life to the sraid.
Come out in Monday night the 14th to help put the lights on the trees
Scoil Fhionnbarra
Beidh bailiucháin éadaí ag Coiste na dTuismitheoirí Scoil Fhionnbarra arís ar  an 12/12/20 agus an 13/12/20 idir 10.30rn agus 12.30in. Is féidir na málaí a thabhairt go dtí an sean naíonra i gColaiste na Mumhan.

Coiste na dTuismitheoiri will hold a clothes collection on Saturday 12th and Sunday 13th of December between 10.30am and 12.30pm.Bags can be dropped into the old naionra in colaiste na mumhan building (the room we used for the last collection during the Summer).Please adhere to HSE guidelines while dropping your bags. If you are unable to drop bags and need them to be collected from you please contact Helen (086) 3404474 or Mairéad (086) 3372942 .Coiste na dTuismitheoirí are very grateful for your continued support. Go raibh maith agaibh go léir.
Margadh na Nollag
Deis i gcomhar Miondíoltóirí Áitiúil
Feach ar a margadh anseo
http://www.muscrai.org/siopadoireacht/
Tá an Nollag ag teacht!
Toisc nach bhfuil na margaí Nollag áitiúla ag dul ar aghaidh i mbliana, táimid chun iad a thógaint ar líne! Má tá suim agat bheith páirteach agus feasacht a thabhairt ar do chuid táirgí ar ár suíomh agus na meáin shóisialta go h-áitiúil, ná bíodh leisce ort teagmháil a dhéanamh le Eadaoin ar (085) 715 6616 nó 
gno@muscrai.org
 chun níos mó eolais a fháil.
Coimeád súil amach ar ár leathanach sna seachtainí amach romhainn.
Christmas Market

Opportunity for Local sellers
See the online market here
Christmas is coming!
Given that many of our local Christmas markets won't be going ahead this year, we've decided to bring them online! If you're interested in taking part and showcasing your products on our webpage and local media pages, don't hesitate to contact Eadaoin on (085) 715 6616 or at 
gno@muscrai.org
 for more information.
Keep an eye out for updates on our page in the coming weeks.
Umar Tomhais Baistí 
Tá na tomhasanna á thogaint i mBéal Átha ó 1948
Is i Scoil Mhuire a biodh sé formhóir don ám
Níl na tonhasann á thogaint faoi lathair
Feach na torthaí ar an powerpoint ceangailte
The reading in Ballingeray have been taken since 1948
it is in Scoil Mhuire that the gauge has been for most of this time
Readings are not bieng taken at present
See a powerpoint of results attached
Teiripeoir Áilleacht  
Beauty Therapist
Cecily Ní Chonaill

Call or text this number
085 167 9563
Chuir glaoch/Seol téacs chuig an uimhir seo
085 167 9563  
An Learbharlann beag
Ta leabharlann beag saor eagraithe i Casadh na Sproide faoi lathair
Leabhair do gach aois
Ar iasacht, tóg ceann nó dhó agus tabhair thar nais iad nuair atá críochnaithe agat leo.
The Little Free Library is now set up in Casadh na Spriode. 
Books for all ages. 
Take a book and keep, return or replace it but if shelves are full please don't leave surplus books around. Enjoy!  
Siopa Uí Dhuinnín
Tá an siopa ag déanamh seiribís tí a chuir ar bun,
Chun aon rud a ordú ón siopa cuir glaoch ar 026 47129
Dineen's shop is operating a home delivery service
to avail of this service please ring 026 47129.
Cumann Peil Béal Áthan Ghaorthaidh
Tá an Lotto faoi lán seol arís
Ticéadaí ar fáil i siopa Uí Dhuinnín
Nuachtlitir an Pharóiste / Parish Newsletter

Féach ceangailte
Cumann Ceamara Locha Lua


Pictiúrí na seachtaine/Photos of the week.
Féach faoi iamh pictiúrí na seachtaine ó Chumann Ceamara Locha Lua.
Bhí tearma oscailte an t-seachtain seo. (Griangrafadóirí: Breandán Ó Tuama, Catriona Ní Cheilleachair agus Tadhg ÓDuinnín )   
See attached the photos of the week from the local photography club-Cumann Ceamara Locha Lua.
There was an open theme this week. (Photographers: Breandán o Tuama, Catriona Ní cheilleachair agus Tadhg o Duinnín)