Gougane Barra Forest Park.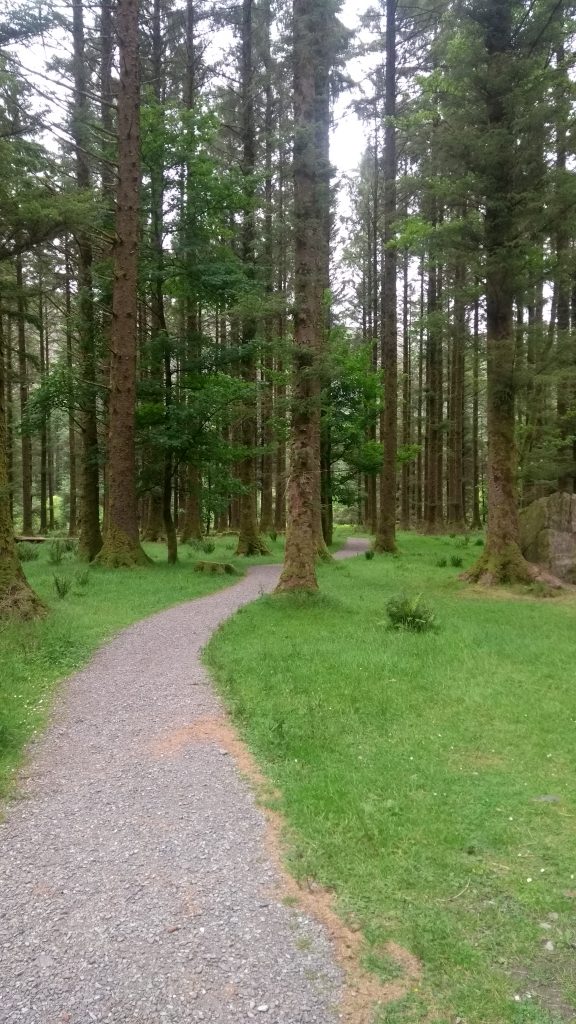 Áit le Stair is Inspioráid.
A place of History and Inspiration.
There is a green island in lone Gougane Barra,
Where Allua of songs rushes forth as an arrow,
In deep-valley'd Desmond – a thousand wild fountains
Come down to that lake from their homes in the mountains.