Is comhlacht teoranta í an Coiste Forbartha.
Obair deonach le baill a bualann le haghaidh cruinithe go míosúil.
Bíonn mórán ar bun i gconaí.
Coiste Forbartha Béal Átha'n Ghaorthiadh has existed as a community development group for many years. "Coiste Forbartha, Béal Átha'n Ghaorthaidh CLG" is a not-for-profit "Company limited by Guarantee" The CLG provides a formal legal entity which can legally hold capital assets such as An Súgán building or the 6.6 acres of land we are in the process of purchasing for the river walk.
The CLG can access additional sources of funds, such as the recent grant from the Department of Culture, Heritage, and the Gaeltacht "2020 audience engagement fund" to update the Cumann Staire Web Site, and the LEADER Grant for the feasibility study currently in progress for An Súgán Museum. The "traditional" Coiste Forbartha activities are unaffected by and independent of the CLG.
Coiste Forbartha is: Made up of voluntary members who meet monthly.
Always very busy with lots on the agenda.
Tionscadal déanta le déanaí ag an gcoiste.
Recently completed projects by Coiste Forbartha.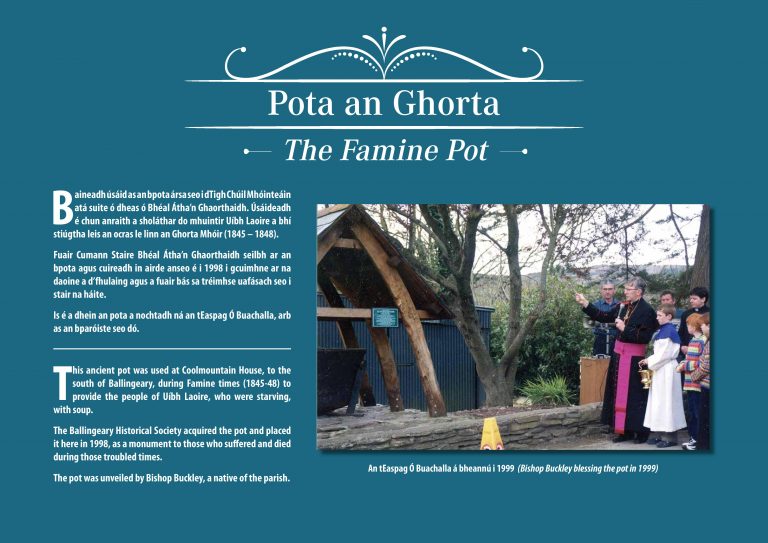 Siúlóid Stairiúil na Sráide.
The historical walk through the village.
Visits to over 70's during lockdown.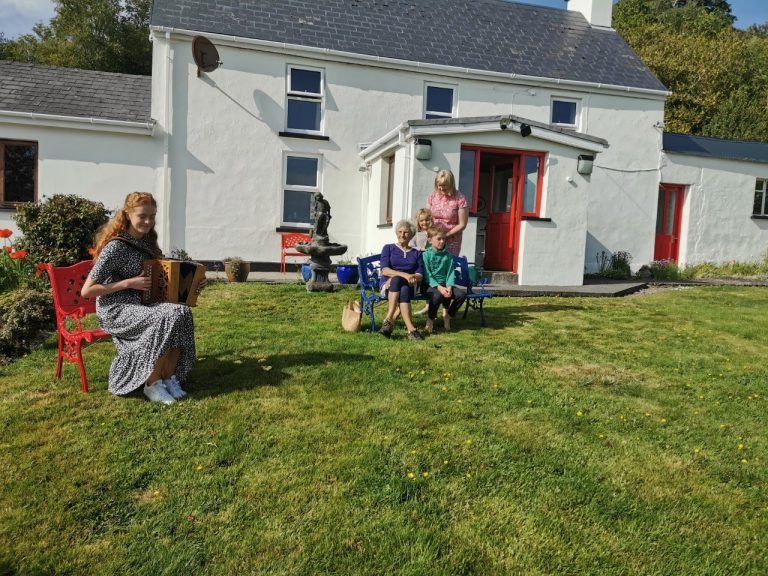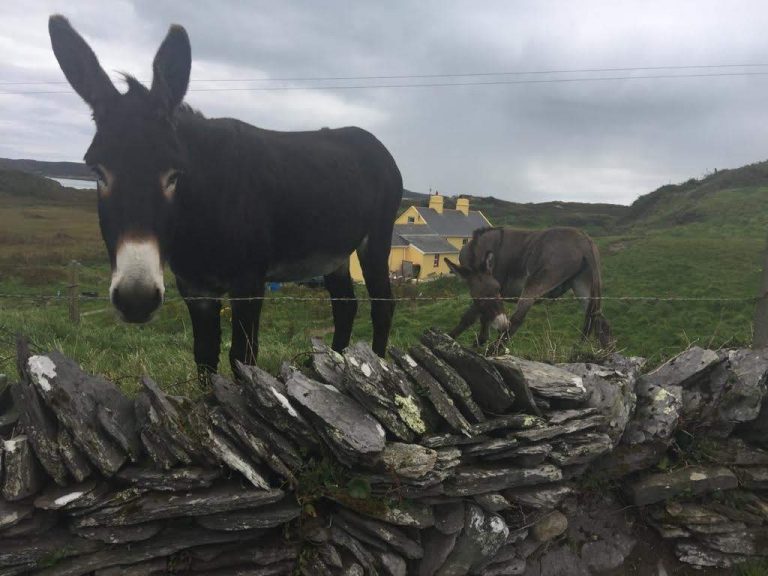 Tráth na gCeist arlíne an Covid.
The Covid online family quizzes.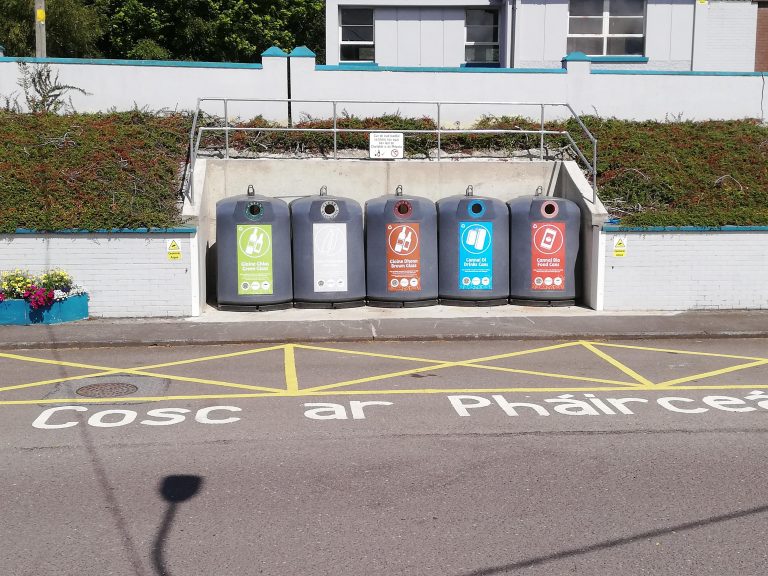 The new bottle bank site.
Pota an Gorta a athchóiriú.
Refurbish the Famine Pot.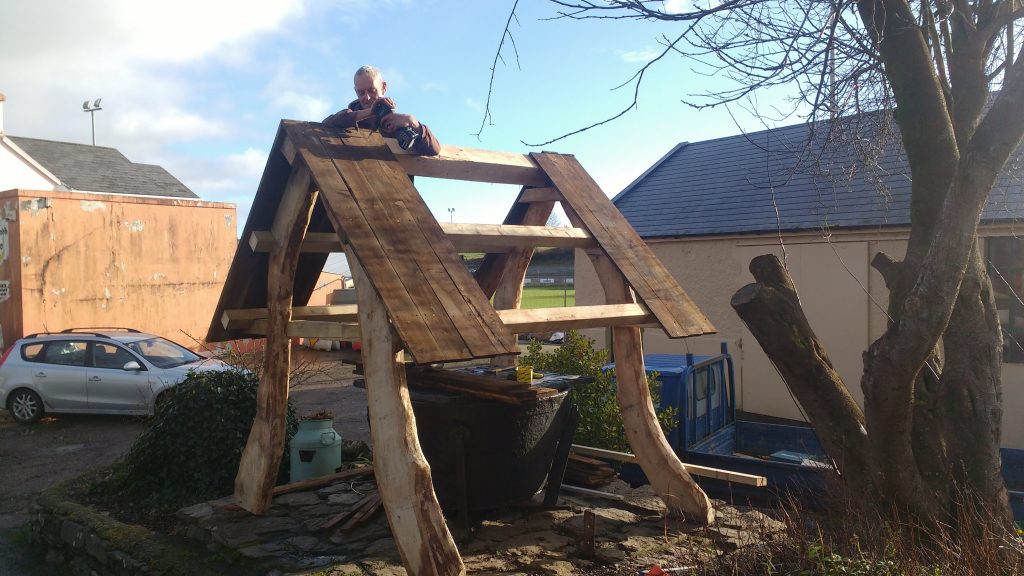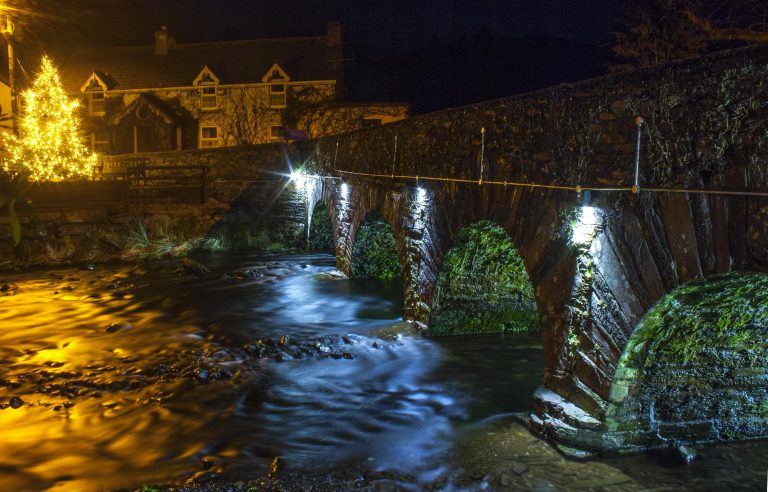 Soilse a chuir ar an droichead.
Ar bun ag an gcoiste faoi lathair.
Current activities and projects.
Feachtas i gcoinne muilte Gaoithe.
Campaign against wind turbines.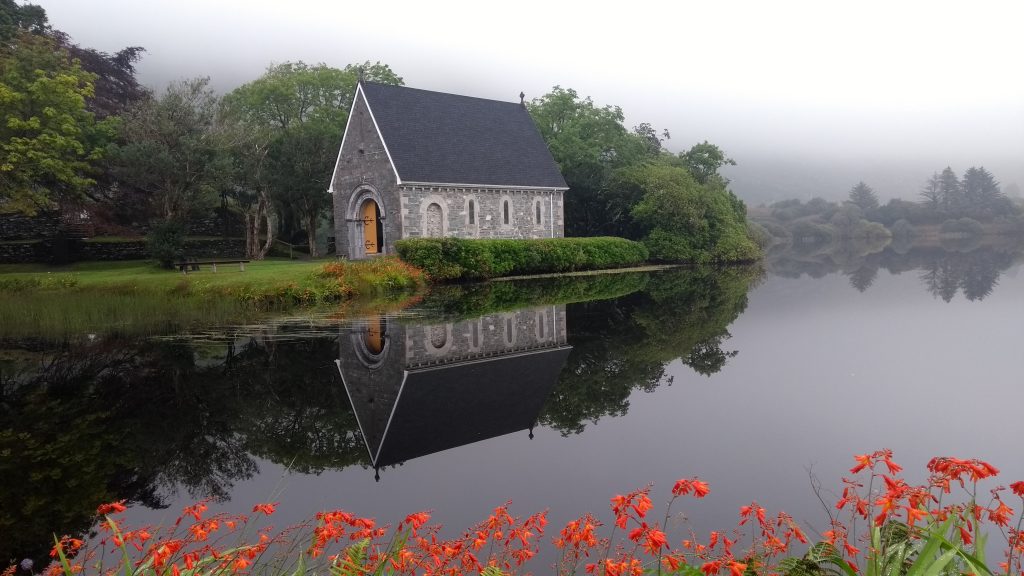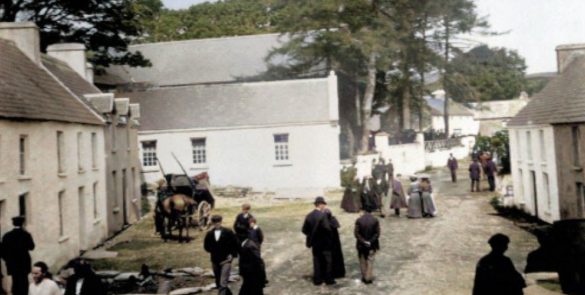 Museum of the Irish Language and Gaelic Revival, Béal Átha'n Ghaorthaidh; (A CLG Project).
Bealach na habhann a tógáil.
Acquisition of 6.6 Acres of land and development of a village river walk and boating dock; (A CLG Project).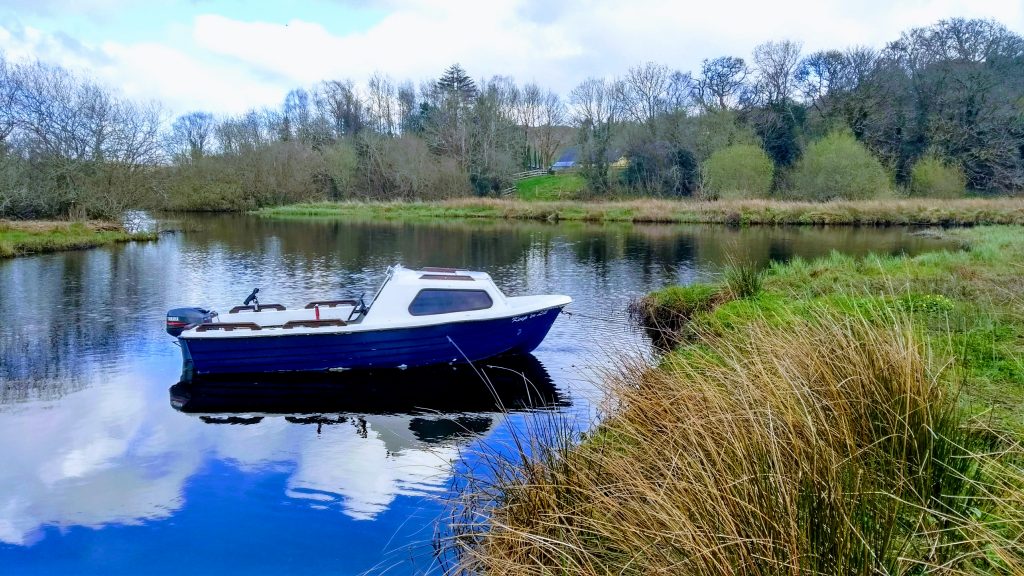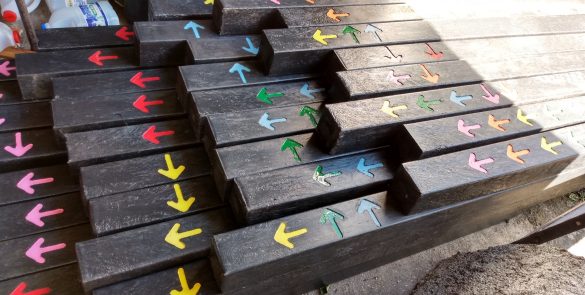 Bealach siúl agus rothaíochta na bóthaire a eagrú.
Put looped walking and cycling routes in place.
Má tá suim agat cabhair a thabhairt in aon slí dean teagmháil le duine don gcoiste nó seoil rphost chuig bealathaabu@gmail.com
If you wish to help in any way please make contact with a coiste member or email bealathaabu@gmail.com